Home
➥ Employee Tour and Training Management Software
Employee Tour and Training Management Software

Company offers tour and training management software to maintain company tour training records in professional way. Software is helpful to track the activity of employee, staff members and managers during tour training visit in easiest way. Easy to use and powerful scheduling software is helpful to generate computerized tour pass, training passes and provides the tour/training report in systematic way. Secure, reliable and safe to use software has inbuilt pass word protected functionality to prevent unauthorized user to access company data.
Feel free to download the trial version of Employee Tour and Training Management Software ➥
Tour and Training scheduler software manage and process multiple Company trip and training records in simplest way. Employee tour training scheduling software saves your time and money required while managing the task manually.
Staff tour training software is capable to maintain perfect employee's roster needs and prepare efficient time table to schedule the activity of business whether it is small or large. Best scheduling management tool provides tour training passes of employee with photo added features to search complete information in few steps. Free trial demo of employee trip management tool is available to test and analyze the working feature and functionality of software to get best result in efficient way.
Employee Tour and Training Management Software Screenshots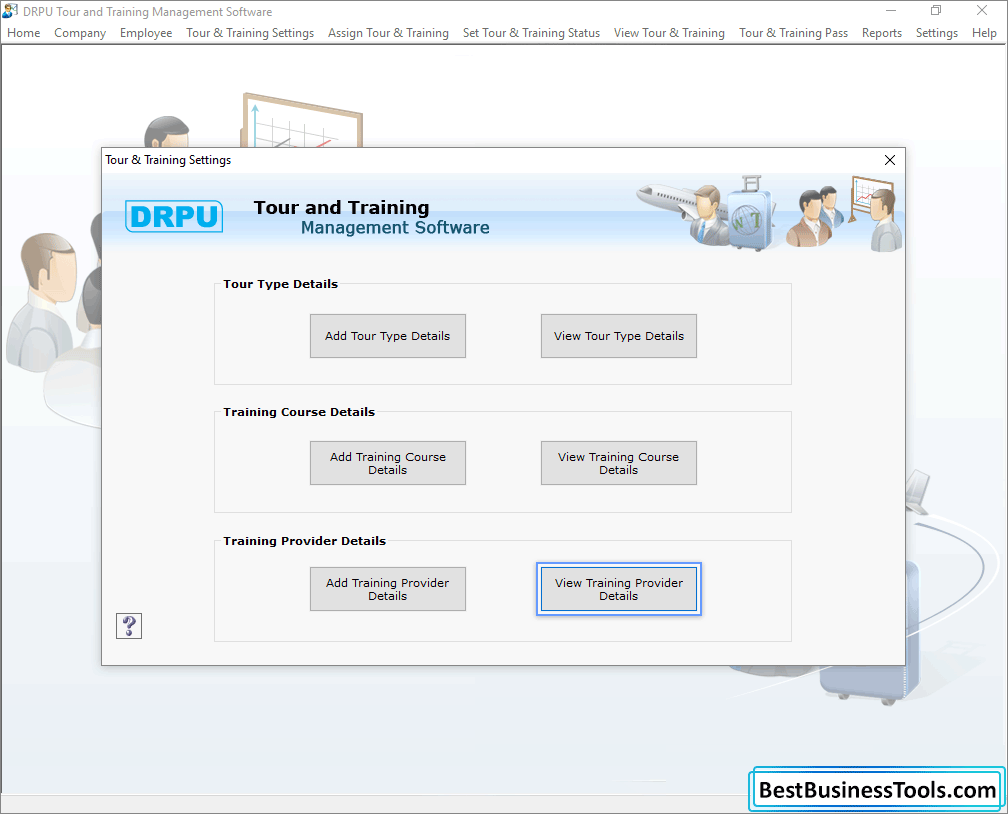 In Tour Type Details, select "View Training Provider Details".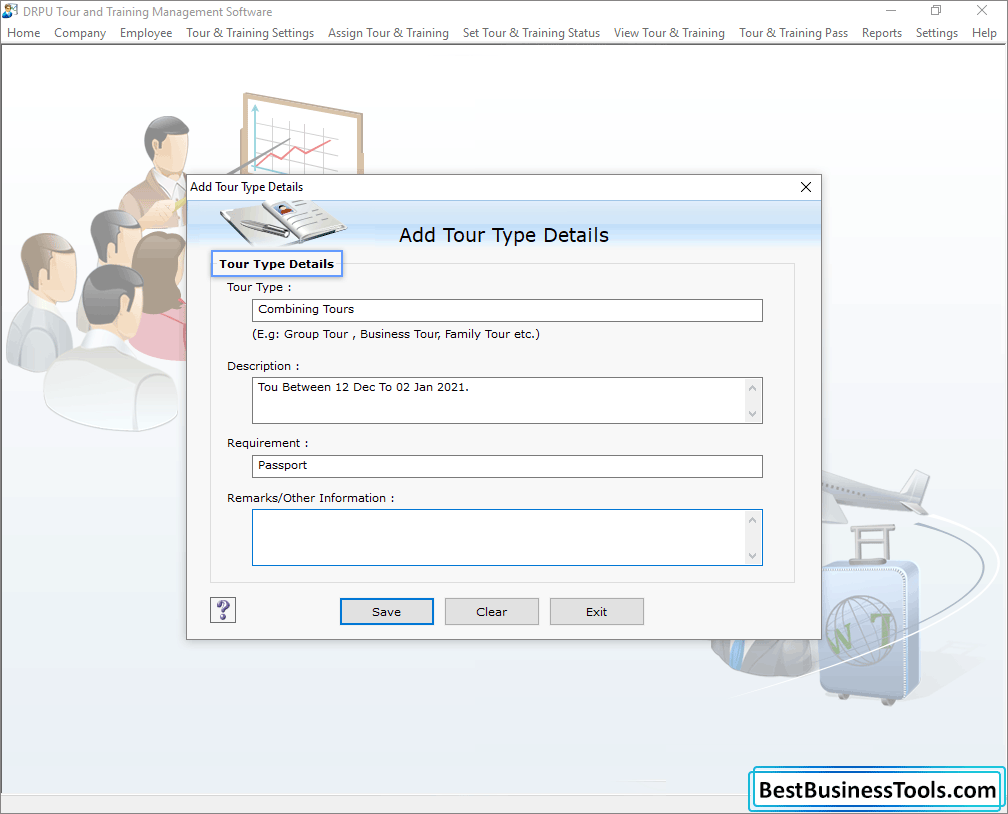 Add Tour Type, Description and Requirement then click Update.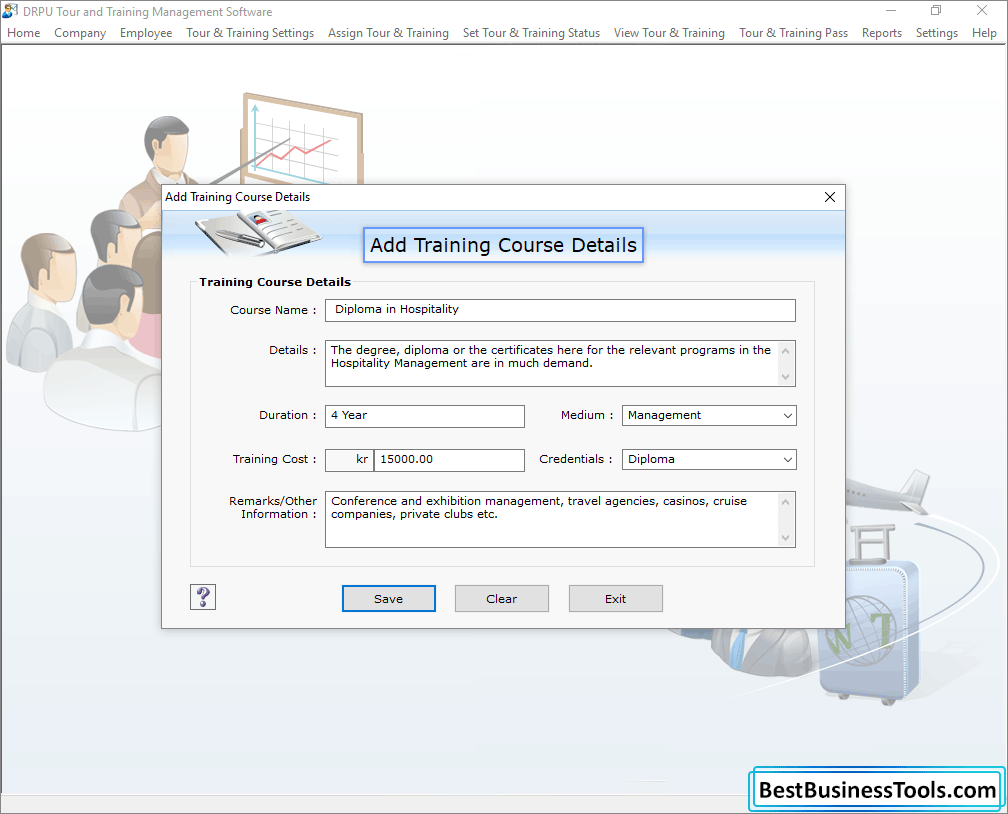 Add Training Course Details such as Course Name, Duration, Medium and Credentials.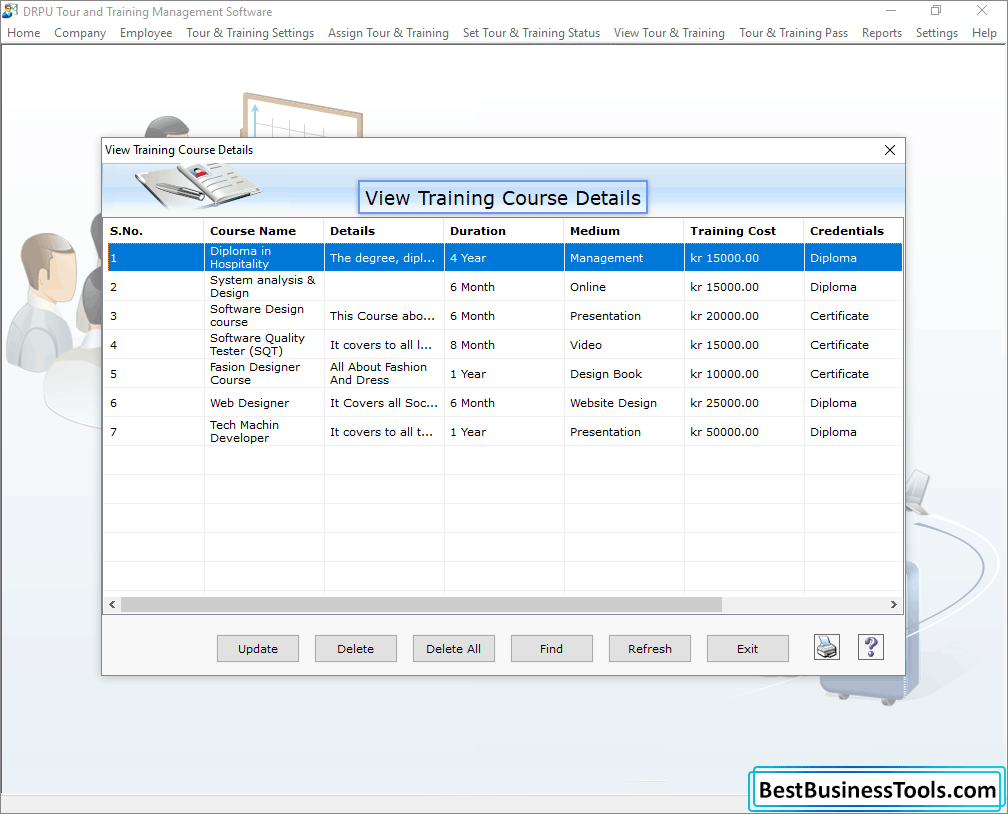 Training Course Details is shown in the figure.
Software Working Features
Software easily generates employee tour training passes in few seconds.
Software is simply used to handle multiple company tour training database records at single place.
Software is helpful to generate employee report, company report and tour training report and save and print generated report at specified location.
Software is helpful to eliminate the manual process of keeping record of tour and training activities.
No need of any expert guidance to operate the working of tour and training software.
Software is useful for small and large size business organizations.