Barcode Maker for Inventory Control and Retail Business Screenshots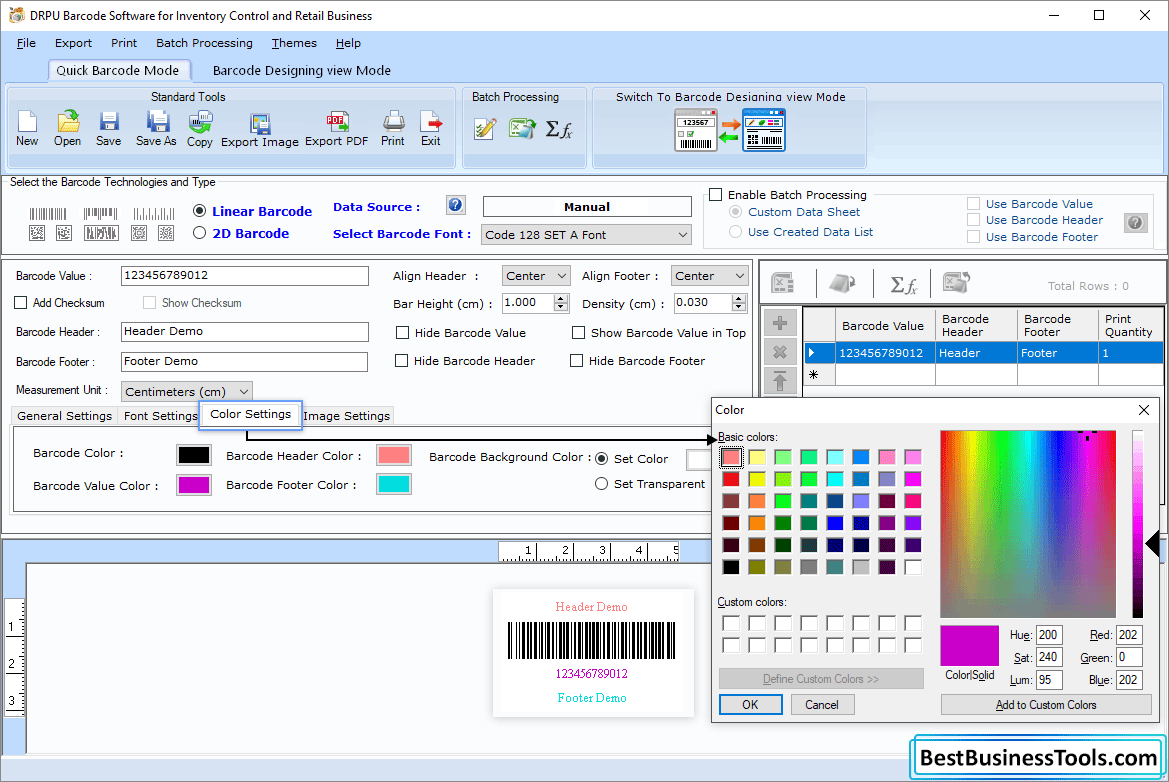 Change "Color Settings" of Header and Footer then click OK.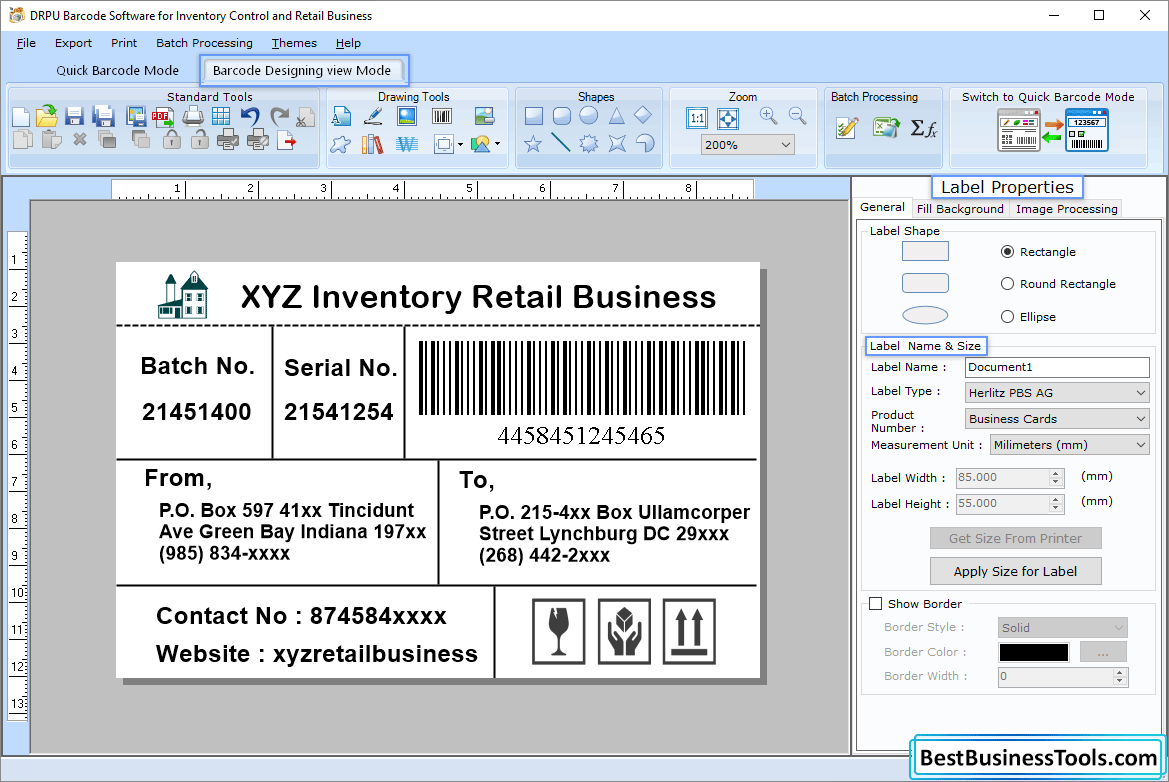 In Barcode Designing View, change the General, Fill Background and Image Processing properties.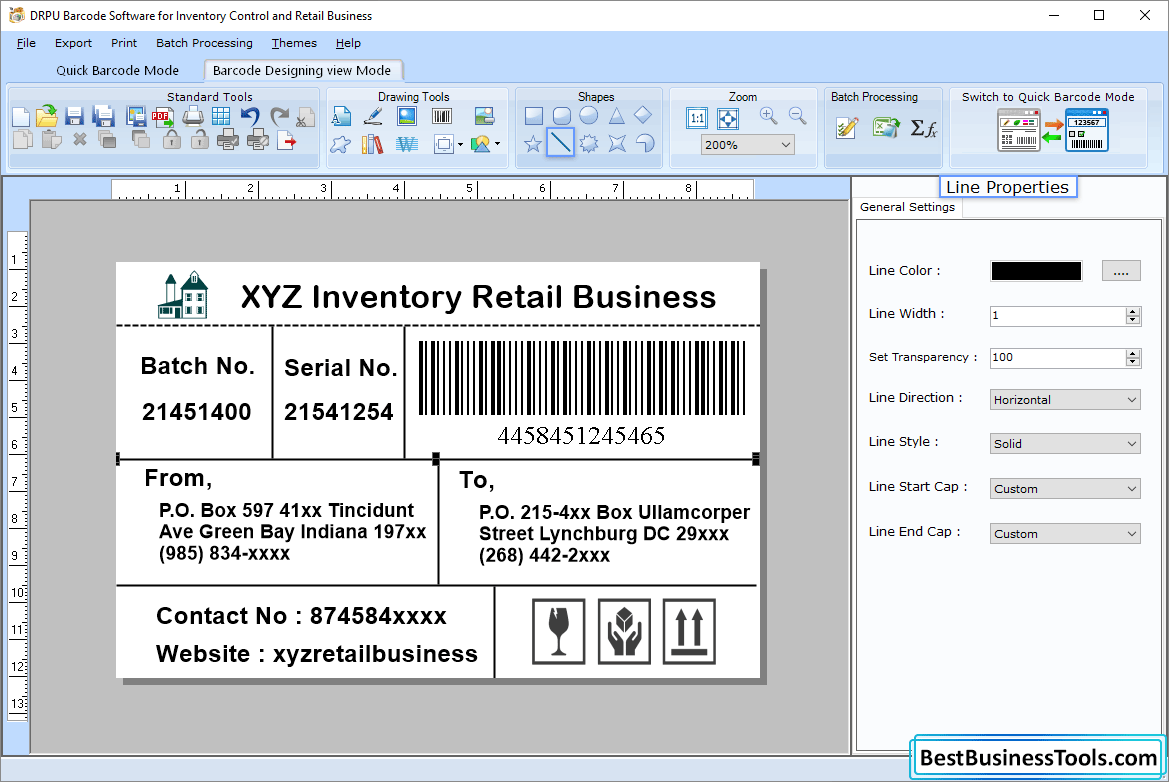 In Line Properties, change the Line Color, Line Width, Line Direction and so on.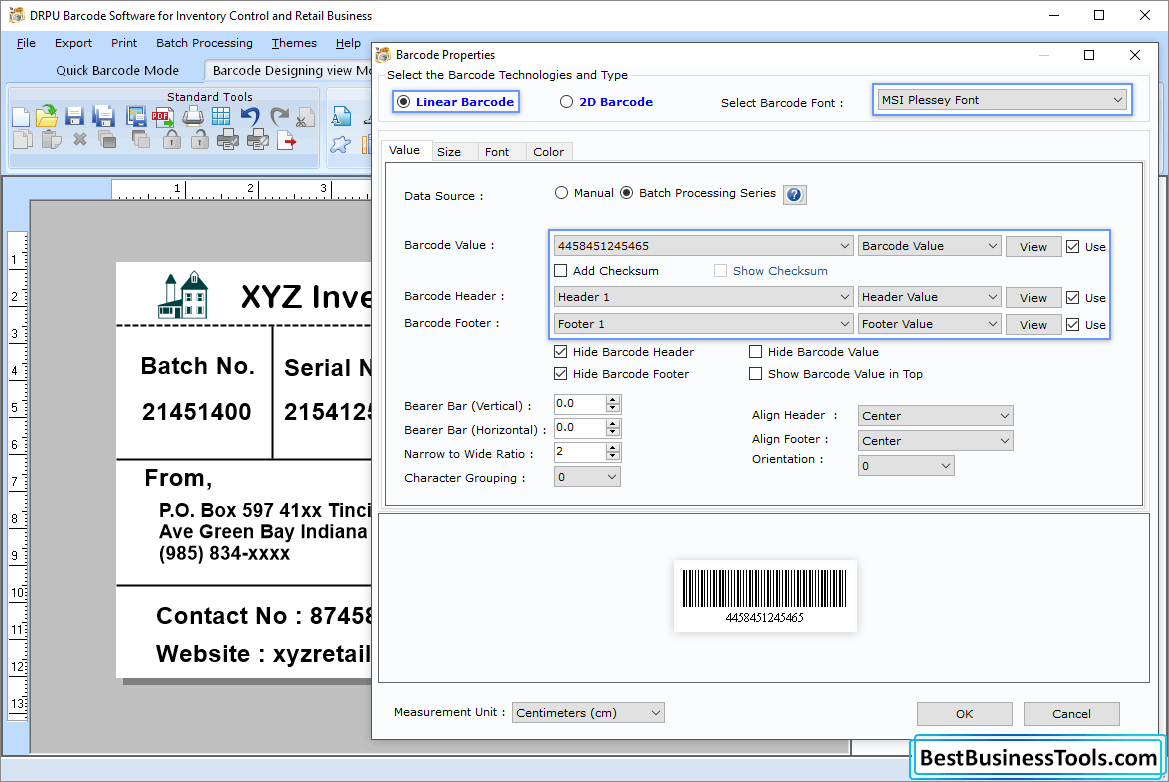 Select Linear Barcode and Barcode Font then enable Batch Processing Series and click Ok.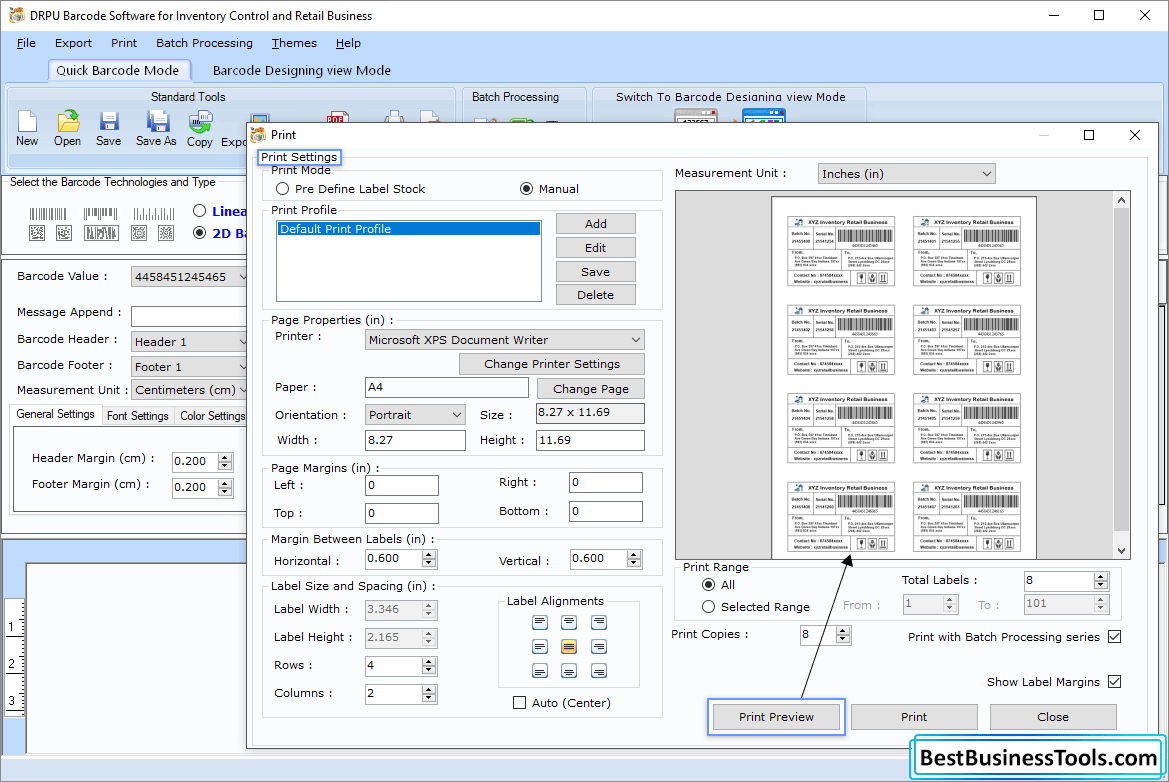 To print designed barcode select any one print mode after that check Print Preview.
Supported Barcode Fonts
Linear Barcode Fonts : Coda bar, Code 128, Code 128 SET A, Code 128 SET B, Code 128 SET C, Code 39, Code 39 Full ASCII, EAN 13, EAN 8, Industrial 2 of 5, Interleaved 2 of 5, LOGMARS, MSIPlessey, Telepen, UCC/EAN-128, UPCA, UPCE.
2D Barcodes Fonts : Aztec, Databar, Databar Code 128, Databar Code 128 Set A, Databar Code 128 Set B, Databar Code 128 Set C, Databar Expanded, Databar Limited, Databar Stacked, Databar Stacked Omni, Databar Truncated, Databar EAN 13, Databar EAN 8, Databar UPCA, Databar UPCE, DataMatrix, MaxiCode, PDF417, QR Code.
Customized Utility : Support barcode image designing objects to create professional, superior quality and custom made barcode labels, stickers.
Font Settings : Allows users to change barcode font, color, image and size settings to create own styles of business specific barcode labels.
Print Settings : With the option of image printing settings, software provides facility to create multiple barcode images on single paper.
Print Preview Facility : Print preview facility of software prefer to view created barcode labels before final printing to avoid printing errors.
Barcode Series : Create multiple barcode barcode list using sequential value, constant value and random value series generating options.
File Format Support : Provide option to save created barcode images on TIFF, GIF, EMF, BMP, EXIF, WMF and other similar graphic file formats.