Barcode Label - Corporate Edition design and print bulk barcode labels using Linear and 2D barcode font standards. Software provides Email setting feature to send designed barcode label to the specified E-mail address.
Software Working Features
Design Customized Barcode Labels : Barcode software generates barcode labels in all major Linear and 2D barcode fonts.
Batch Processing Features : You can create multiple coipes of barcode labels and images with different barcode and text value using Batch Processing.
E-mail Setting Feature : Barcode Software is having E-mail seting feature to send designed barcode label to the specified email id.
Generate Barcode in Bulk Number : Generate barcode list with different series generating options including Sequential series, Constant value series and Random series as per need and requirements.
Design and Print Multiple Barcode Labels : Use barcode printer or other supported printer to print bulk barcode labels with advance print settings.
Software support to all major 2D and Linear barcode font
Codabar, Code 11, Code 128, Code 128 SET A, Code 128 SET B, Code 128 SET C, Code 39, Code 93, Code 39 Full ASCII, Databar EAN 8, Databar MicroPDF417, Databar PDF417, Databar UPCA, Databar UPCE, and many more.
Supported Label products used in printing
Ace Label, Avery Zweckform, Herma, MACtac Starliner Label, Sigel GmbH, A-ONE, C-Line Products Inc., Hisago, May + Spies, TANEX, APLI, Compu Label, INETA, S.A., Office Depot, Tico, Avery A4, Formtec, KOKUYO, Planet, Tower, Avery US Letter, Herlitz PBS AG, Lorenz Bell, Printec, Unistat.
Barcode Label Maker (Corporate) Screenshots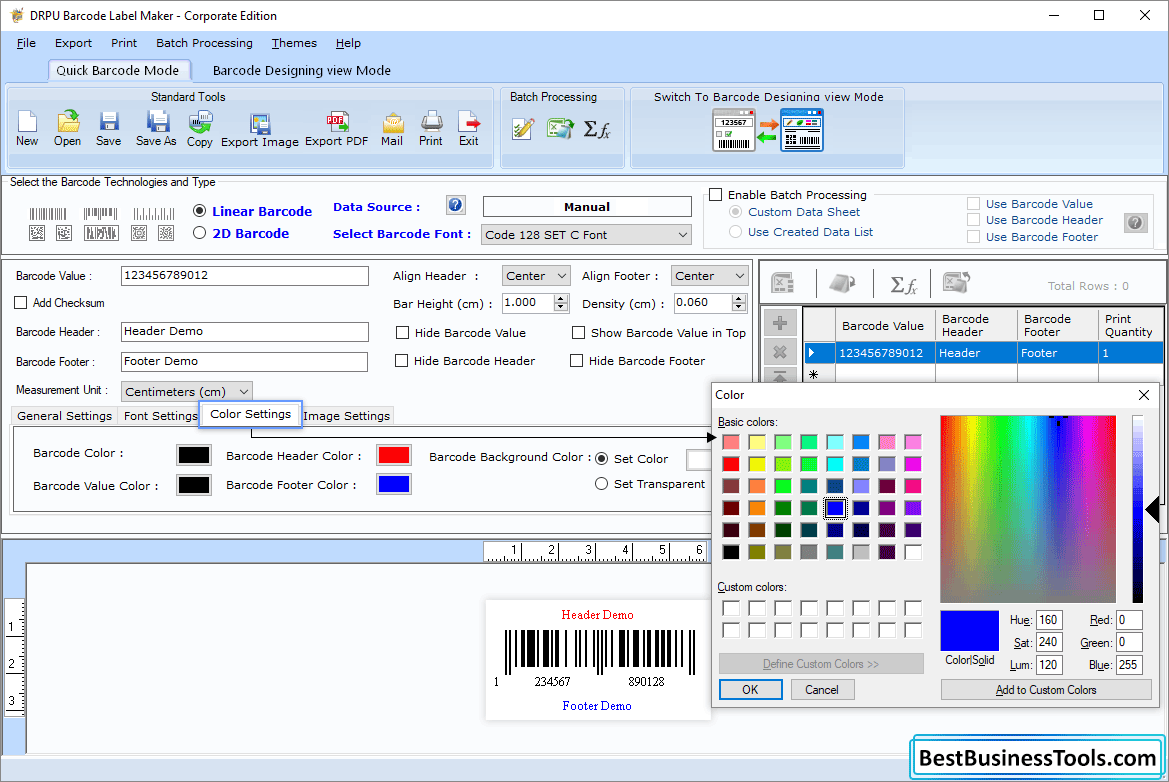 Select Linear Barcode then enter the Barcode Value, Barcode Header and Barcode Footer. In Color Settings change the color of header and footer.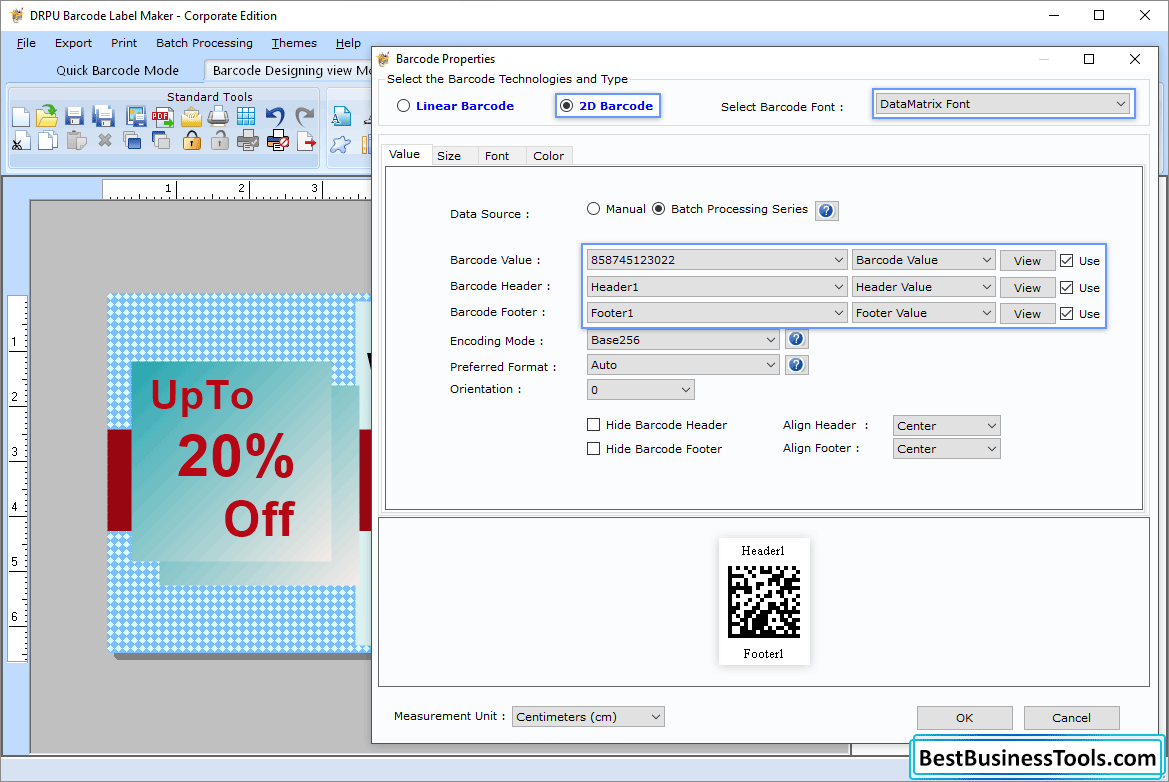 Double click on barcode to work on its properties then set Barcode Value, Barcode Footer and Barcode Header as per need.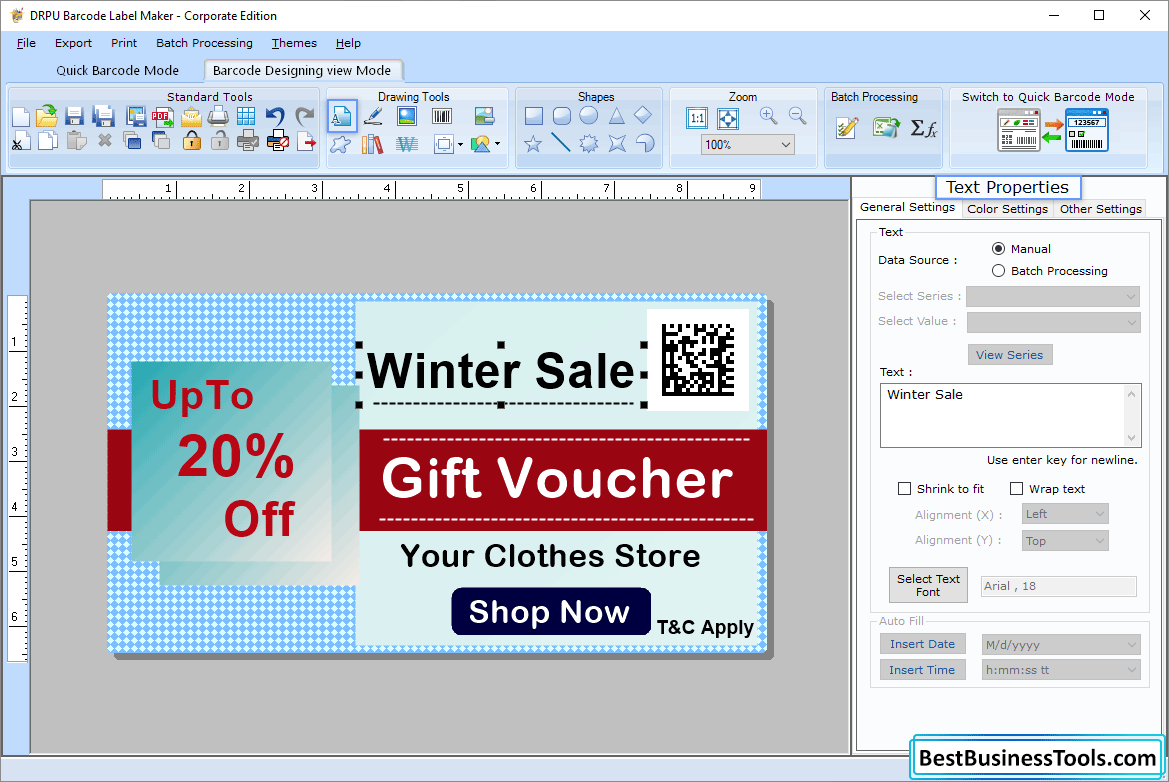 Set Text Properties (General Settings, Color, Other Settings) as per your requirement.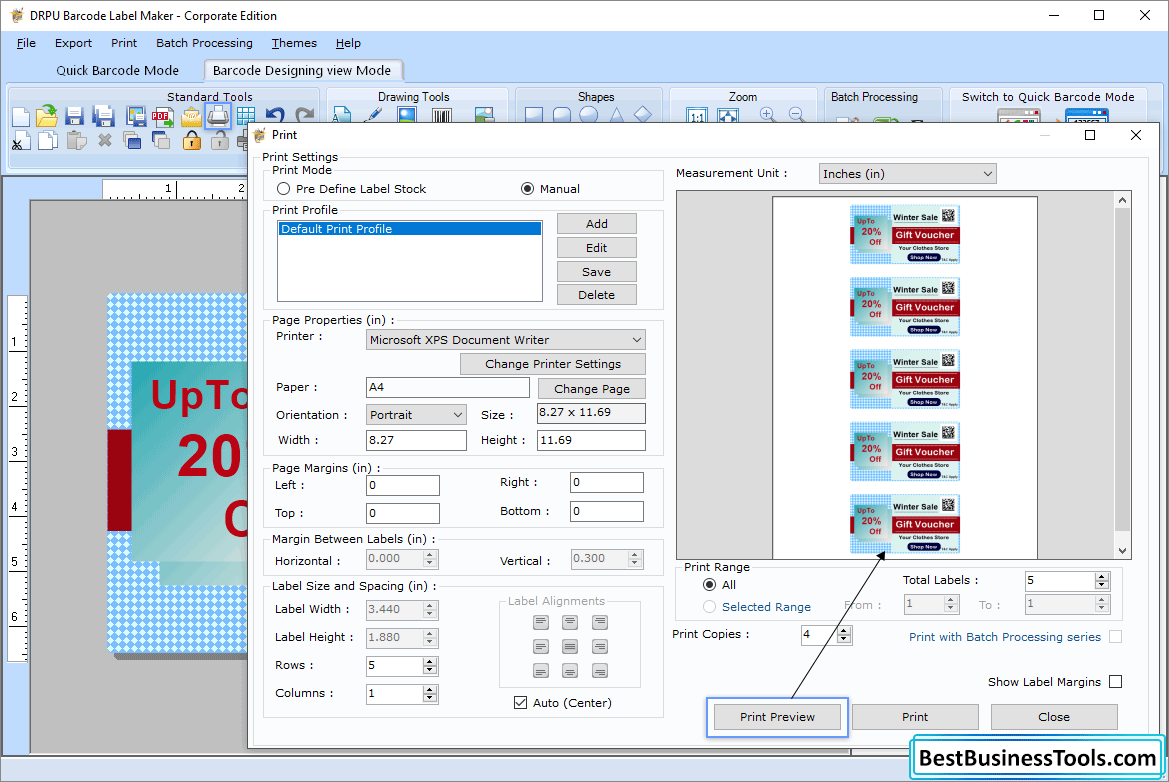 Choose printing mode, set alignment accordingly. Print preview is also available to avoid printing errors.