Best featured barcode labels created for labeling postal and banking needs using standard barcode label maker software with use of linear and 2d barcode font symbology. Post office and Bank barcode generator software is capable to fabricate customized, scan able and printable barcodes in different format including tags, sticker, coupons, labels and images in affordable way. Expertise 2d barcode software provides optimum solution to create colorful and superior industry specific barcode labels for labeling the needs of post office and banking industries in minimum time and efforts. With advance barcode system designing objects, software is used to create own style of bank barcode labels and postal barcode stickers without any expert help or advice required. Barcode labeler software supports printing and designing functionality to design and print postal labels, courier labels, envelope labels, address/mailing labels, bank barcode and postage/parcel labels. Barcodes generator software using barcode designing objects including Text, Line, Arc, Ellipse, Picture, Triangle and Star objects create attractive barcode labels to label bank and postal documents in efficient way. Barcode label printing software with print preview functionality supports barcode printer as well as general printer to print barcode label, asset tags, price sticker to specify page, font, image, color setting options in cost effective way.
Software Working Features
Software with linear and 2d barcode font symbology creates barcode labels to label postal and banking documents in simplest way.
With the option of color setting, you can generate colorful barcode labels.
Provides advance font, color and image setting, you can create own style of barcode labels with advance barcode image designing objects.
To set barcode header, barcode footer, barcode value and page setting options, you can print customized barcode labels with print setting option.
Using data set series generating options, you can design and print multiple barcode labels on single paper at a time.
Barcode Maker for Post Office and Bank Screenshots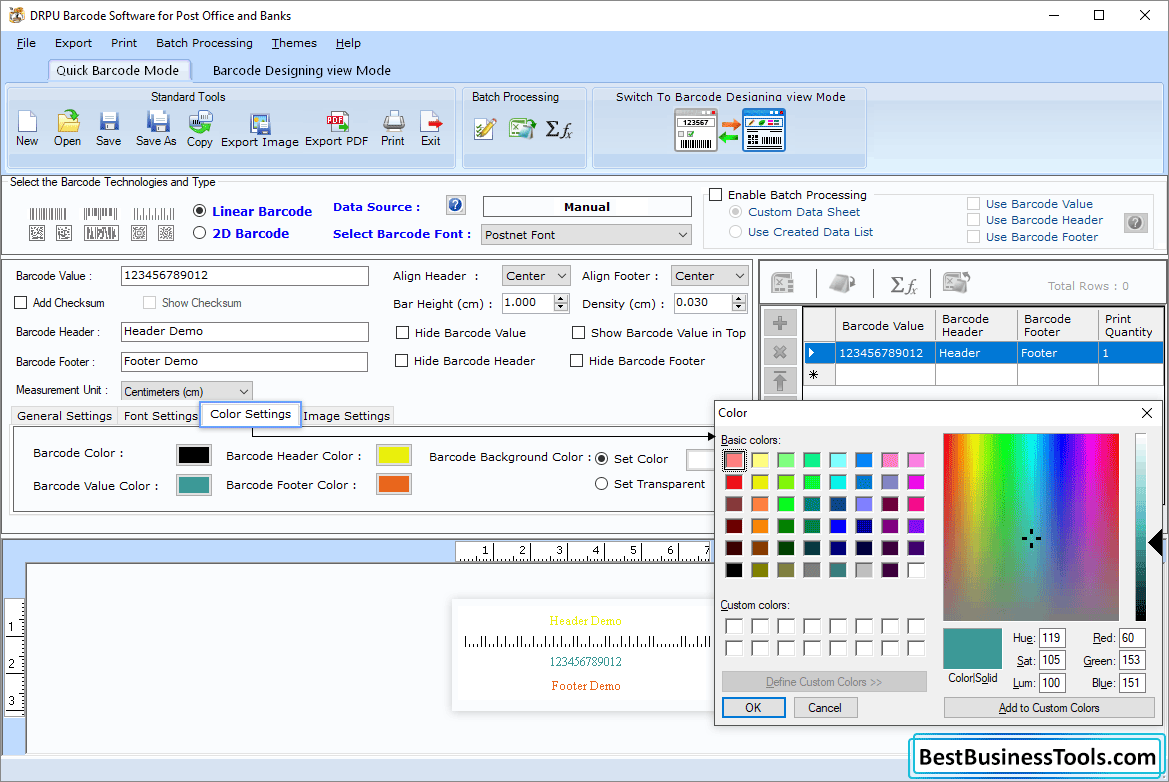 In Barcode Settings, select Color Settings tab to change the color of Header and Footer.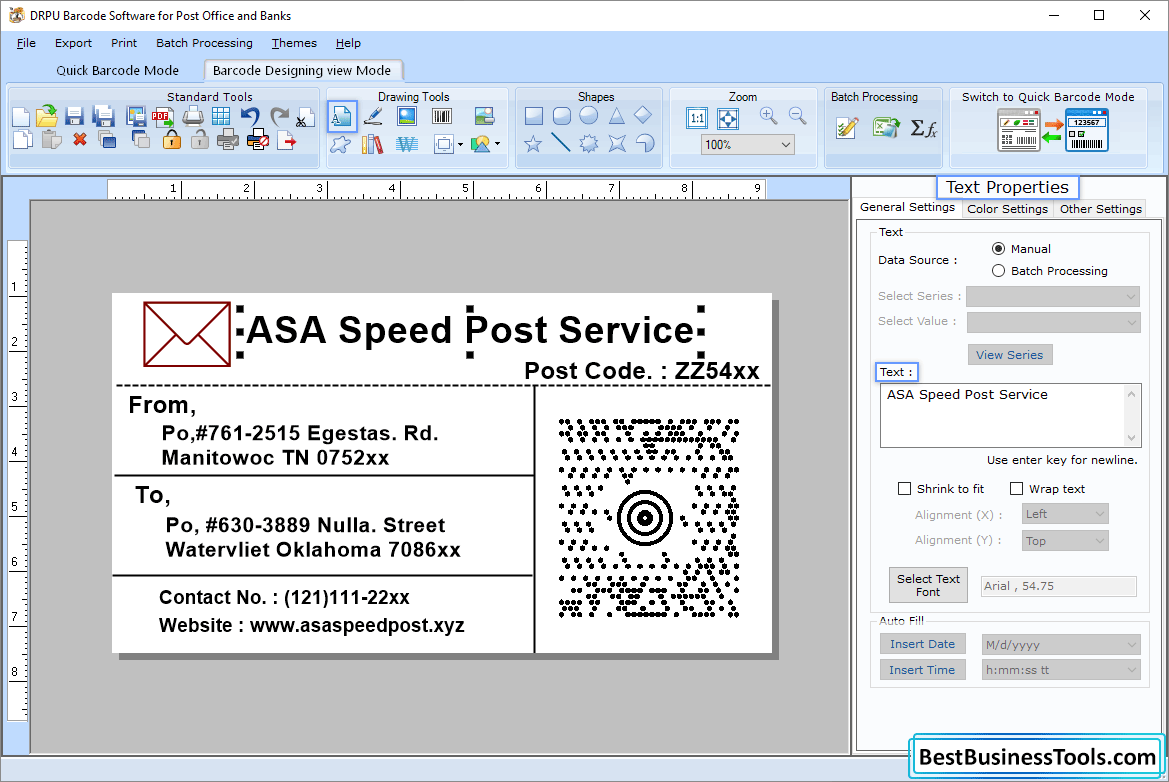 In Text Properties, select Manual then enter the text in text box as shown in fig.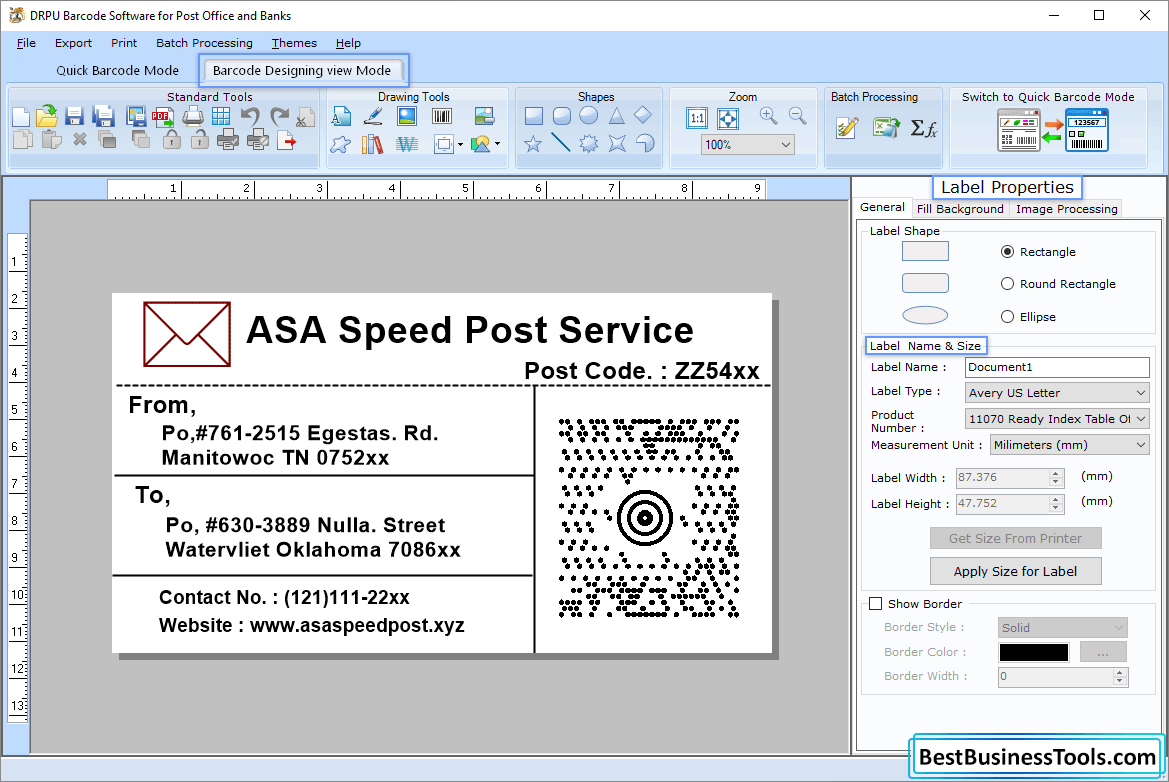 In Label Properties, change the Label Shape, Label Name & Size and Border of the card.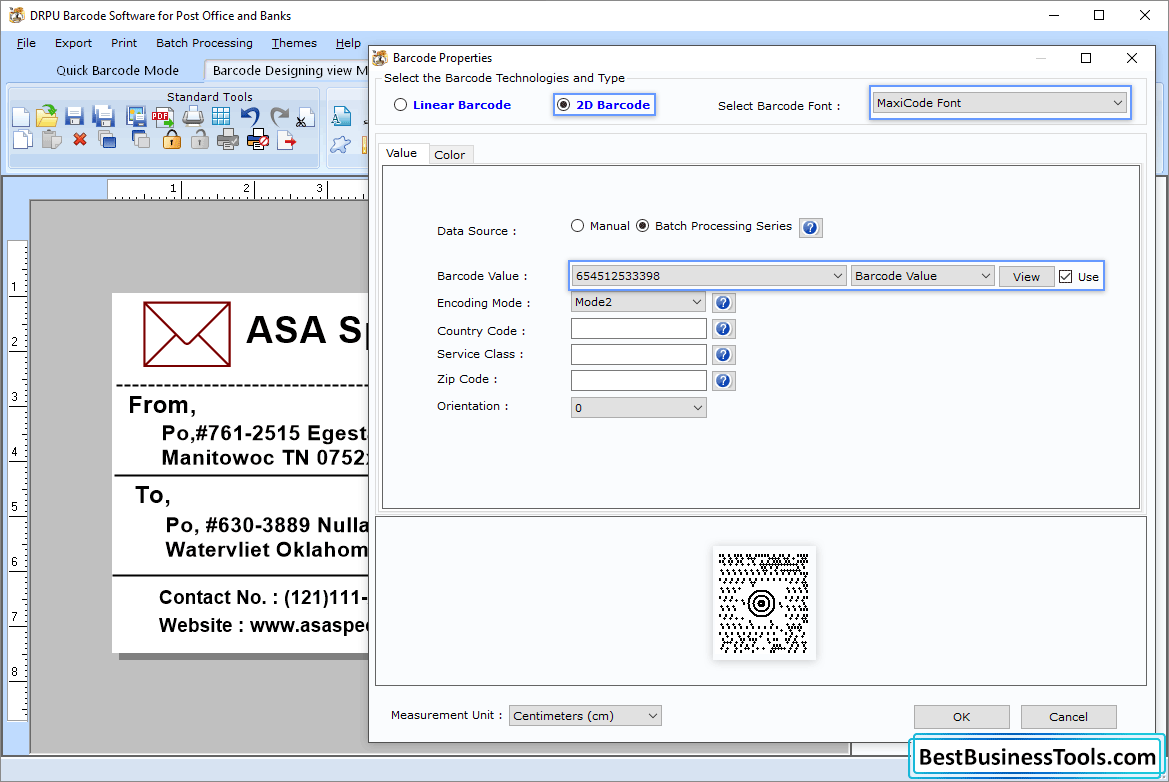 Select Barcode Technologies and Type then in Maxi Properties enable Batch Processing Series and click OK.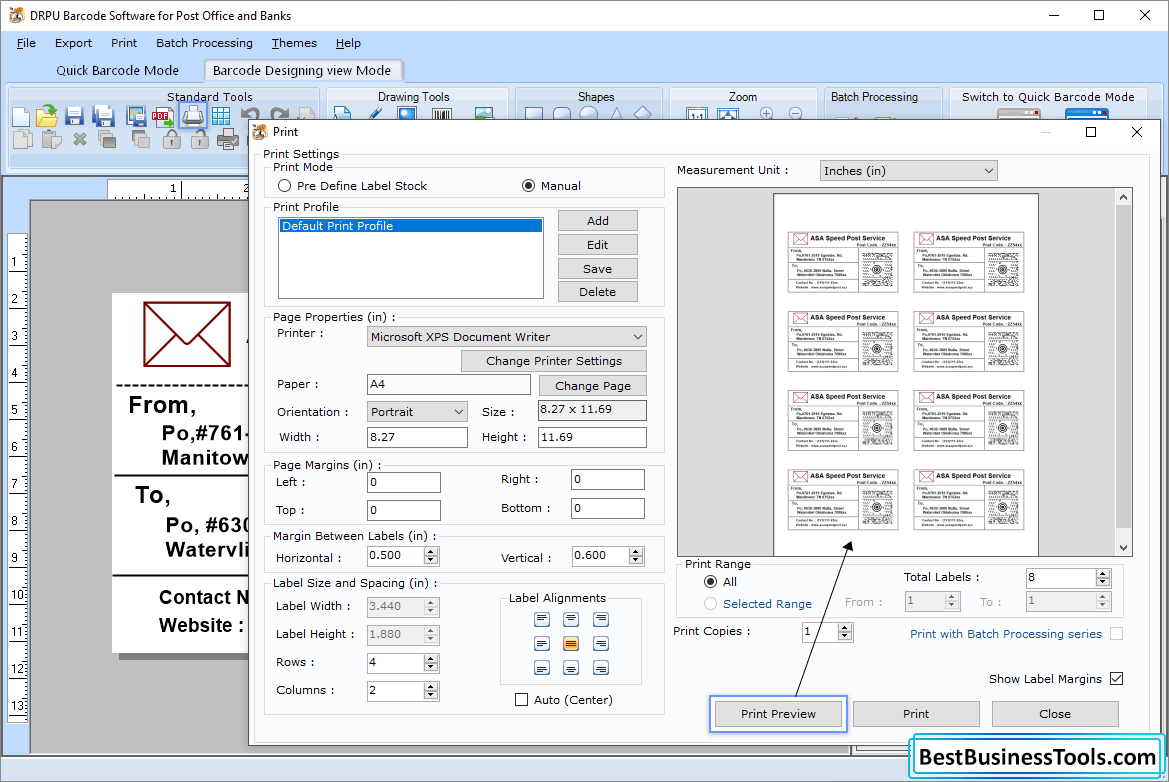 To print designed barcode set the print settings according to your requirements.
Supported Barcode Fonts
Linear Barcode Fonts : Code 11, Code 128, Code 128 SET A, Code 128 SET B, Code 128 SET C, Code 39, Code 93, Code 39 Full ASCII, ITF-14, LOGMARS, Planet, Postnet, USPS Sack Label, USPS Tray Label, USS-93.
2D Barcodes Fonts : MaxiCode, MICR.
Customized Software Settings:
Font Settings : Modify the font, color and image settings to create personalized and professional looking barcode labels.
Print Settings : You can print multiple barcode labels on single page with flexible print settings.
Print Preview Facility : With added print preview facility of software, you can remove printing errors during barcode designing process.
Barcode Series : Generate barcode list using sequential, random and constant series generating options.
File Format Support : Provide the option to save fabricated barcode images in TIFF, BMP, JPEG, GIF, PNG, EMF, WMF and EXIF file formats.