Home
➥ Business Card Maker Software
Business Card Maker Software

Affordable business card maker software provides prominent solution to create creative and versatile featured business cards with photo added functionality is simplified and easiest manner. Powerful and professional looking business card software provide user friendly interface to create superior quality business cards with use of advance image designing objects in proficient way.
Feel free to download the trial version of Business Card Maker Software ➥
Well designed and widely used business card software offers reliable and safe solution to create business cards, visiting cards in different sizes and shapes with easy card creation facility. Card maker software provides graphical user interface to understand the features and functionality of software used to create nice looking and attractive cards in few simple mouse clicks. Software provides advance color settings to create colorful business cards that satisfy complete needs for labeling business product details in best possible manner.
Software provides comprehensive solution to create multiple business cards with data set series generating option in easiest and safer way. Card acts like a mediator to transfer the information between clients and company. Business card provides dynamic solution to obtain reliable data of company. Proficient business card maker software is easy to use by which novice users as well as expert users easily understand the working process of software. Company recommends you to understand the working functionality of free trial demo of software.
Business Card Maker Software Screenshots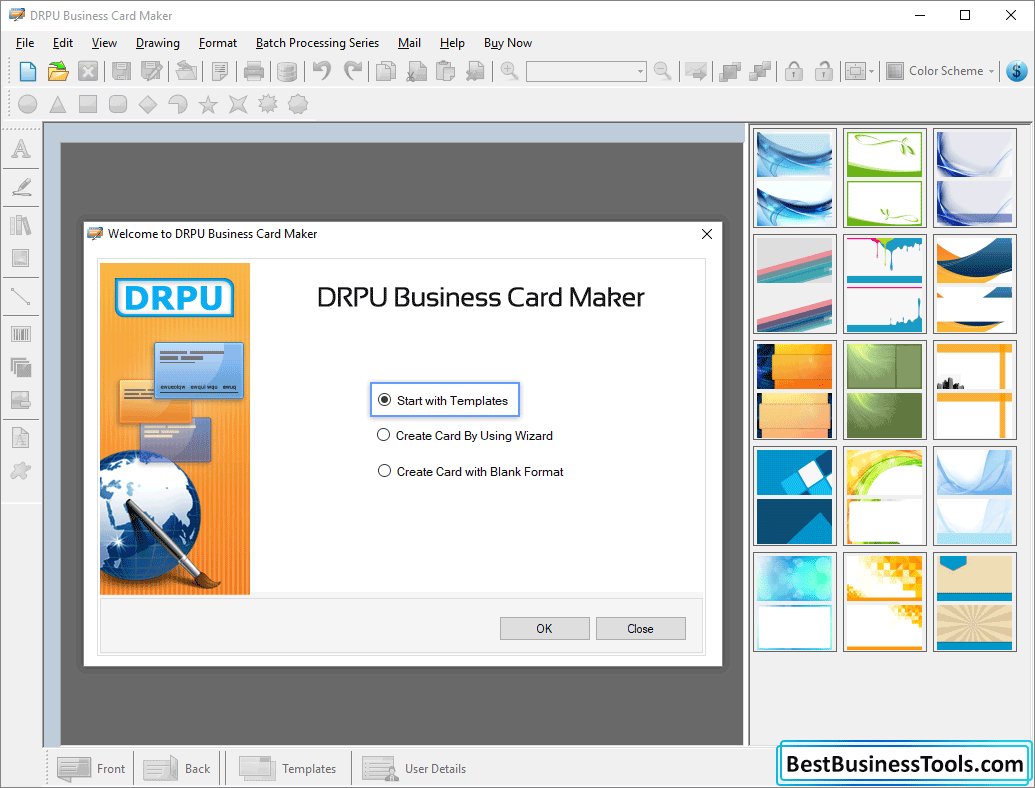 Select any one option from Start with Templates, Create Card By Using Wizard and Create Card with Blank Format.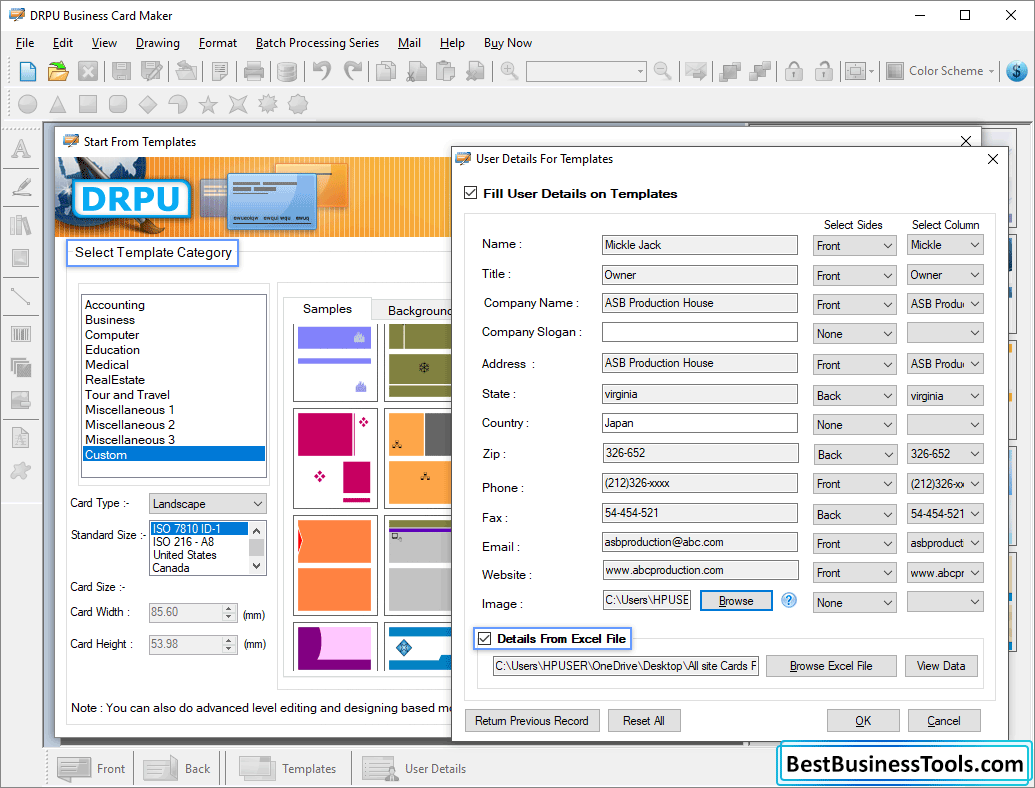 Select Template category then fill user details on template.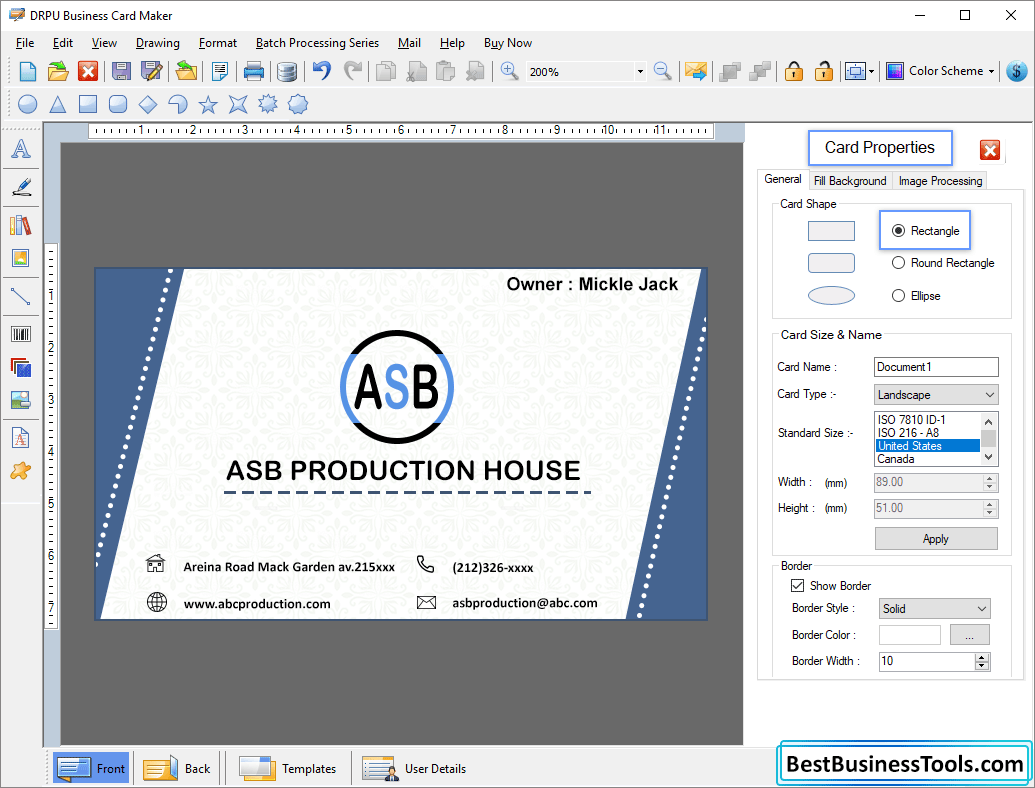 Select Rectangle as card shape then enter card size and name.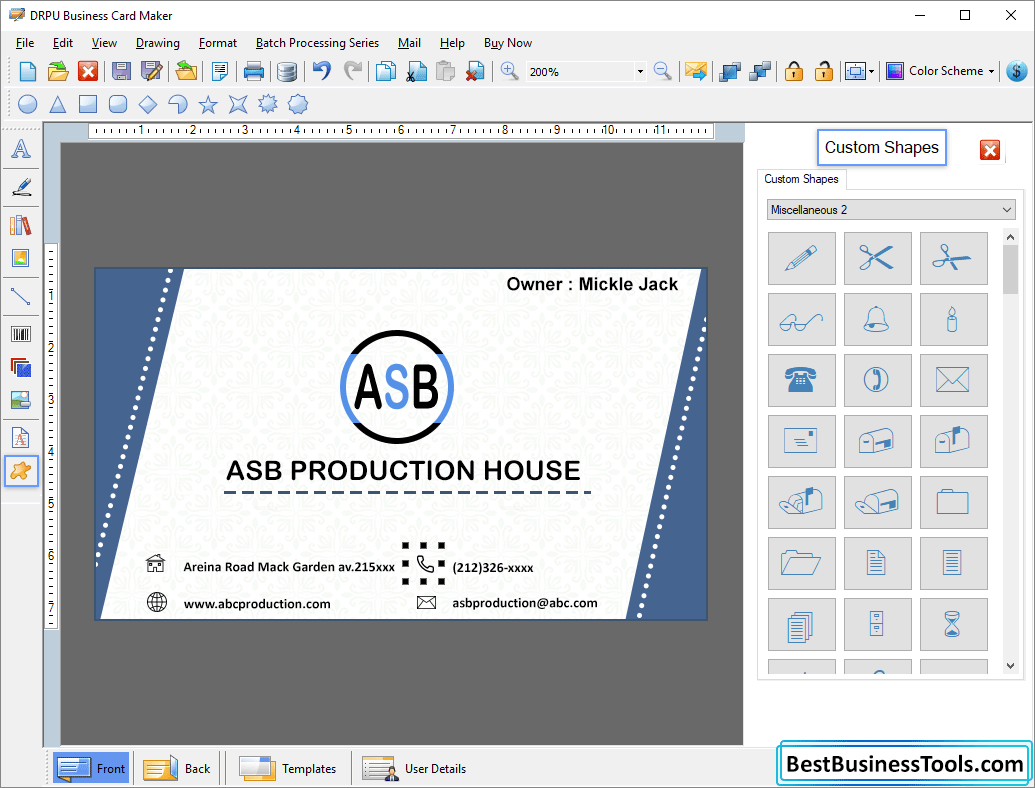 Add any custom shapes on business card as per choice.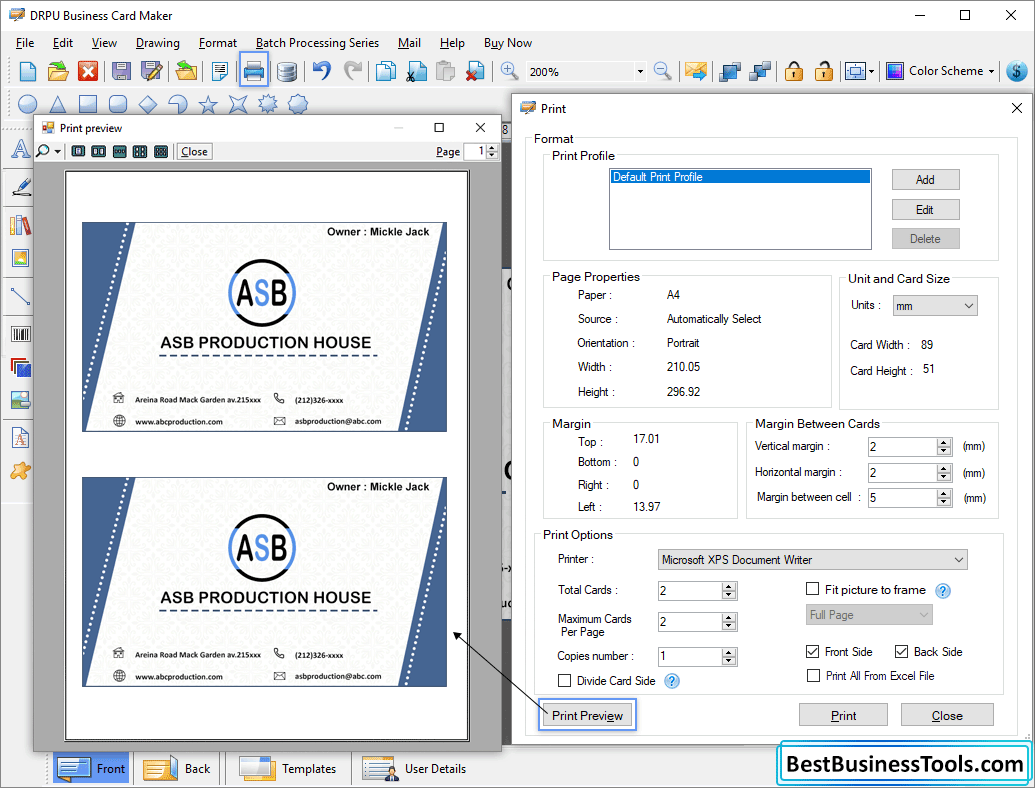 Set the print properties according to your requirements then click Print Preview.
Software Working Features
Customized Utility : Software allows modifying image, text, background color and shaping settings, to create professional looking business cards in efficient way.
Color Settings : Provide color setting option to create colorful and eye catching business cards in cost effective way.
Print Settings : Flexible printing functionality, you can print created business card in simplified way.
Print Preview Facility : Allows the option to view print of created and designed company cards before final printing, thus helps to eliminate printing errors.