Home
➥ Greeting Card Maker Software
Greeting Card Maker Software

Greeting card maker software provides flexible solution to create high resolution and versatile featured greetings cards in easiest and simplest way. Greeting card software is helpful to create inexpensive cards in less time and efforts required.
Greeting card design software is simple, safe and reliable tool that fulfills your needs during card designing process. With added features including personal messages, photos and text helps to create custom style of cards without any expert help needs. Added personal messages express your feeling as wishes, include desired photos, cute text messages respectively to give new look to your card. Simple and powerful card making software with image designing objects as pencil, picture, text, arc, rectangle, triangle and star objects to create and print professional and personalized looking cards for kids, family members, relatives, spouse, parents and more in efficient way. Handy to use card creator program create cards in different format including Christmas cards, Birthday greeting cards, Religious celebration cards, Festival cards, New year, Holiday, Easter, Wedding, Anniversary, Valentine day and other cards in simplest way. Greeting card software is helpful to create colorful greeting cards with option of include color setting in efficient and effective way. Free trial demo of greeting card maker software is available on website to test and analyze the working features and functionality of software.
Greeting Card Maker Software Screenshots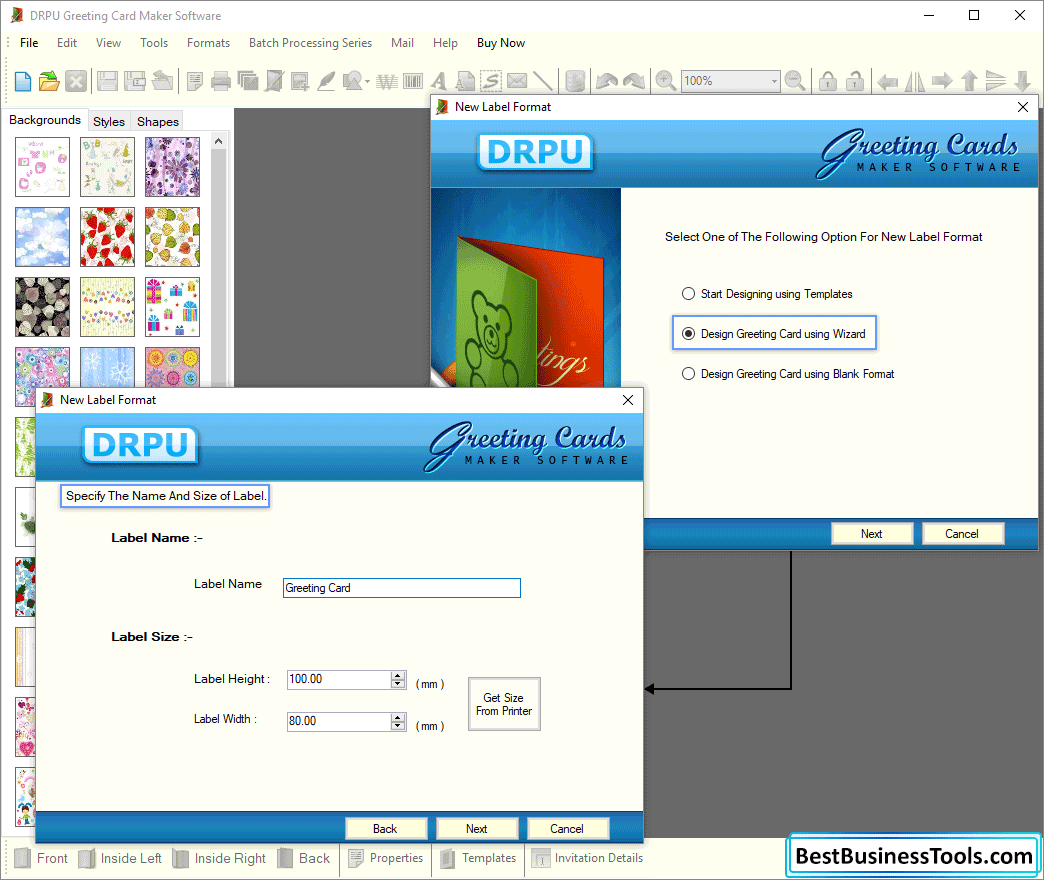 Select One of the following option for New Label Format then Specify the name and size of label.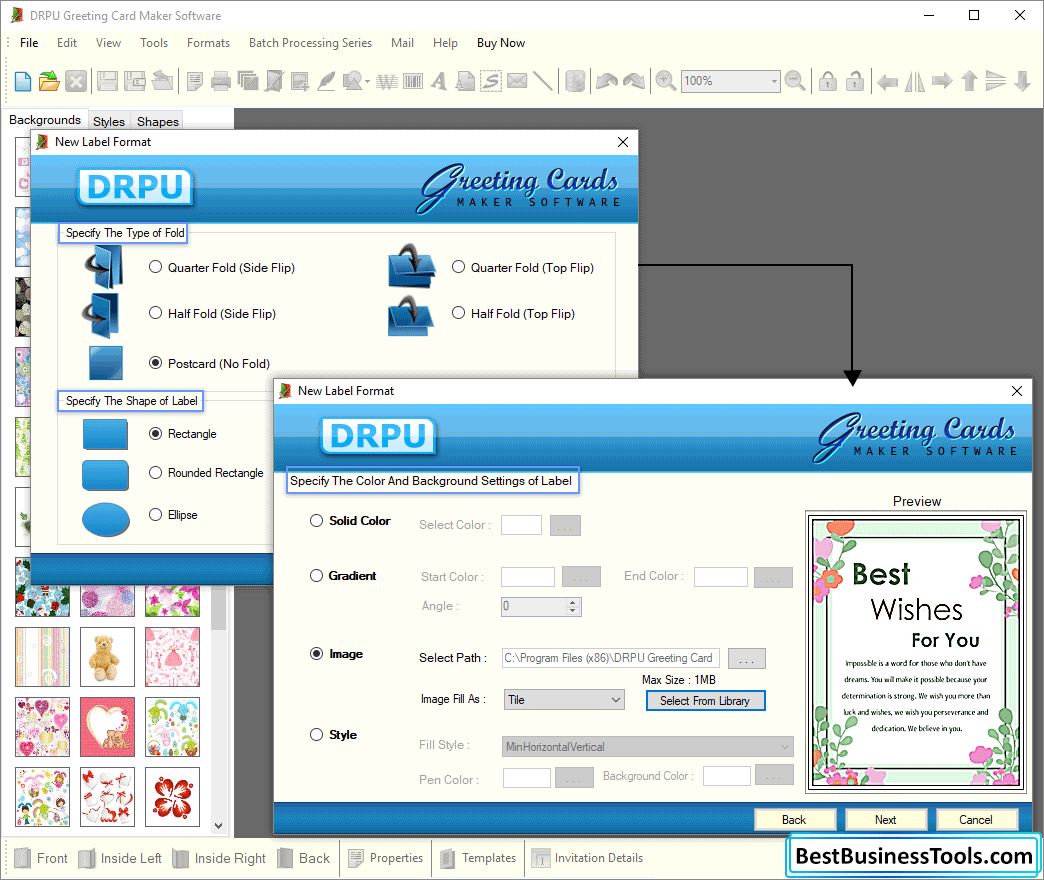 Specify the type of fold then set the color and background settings of the card label.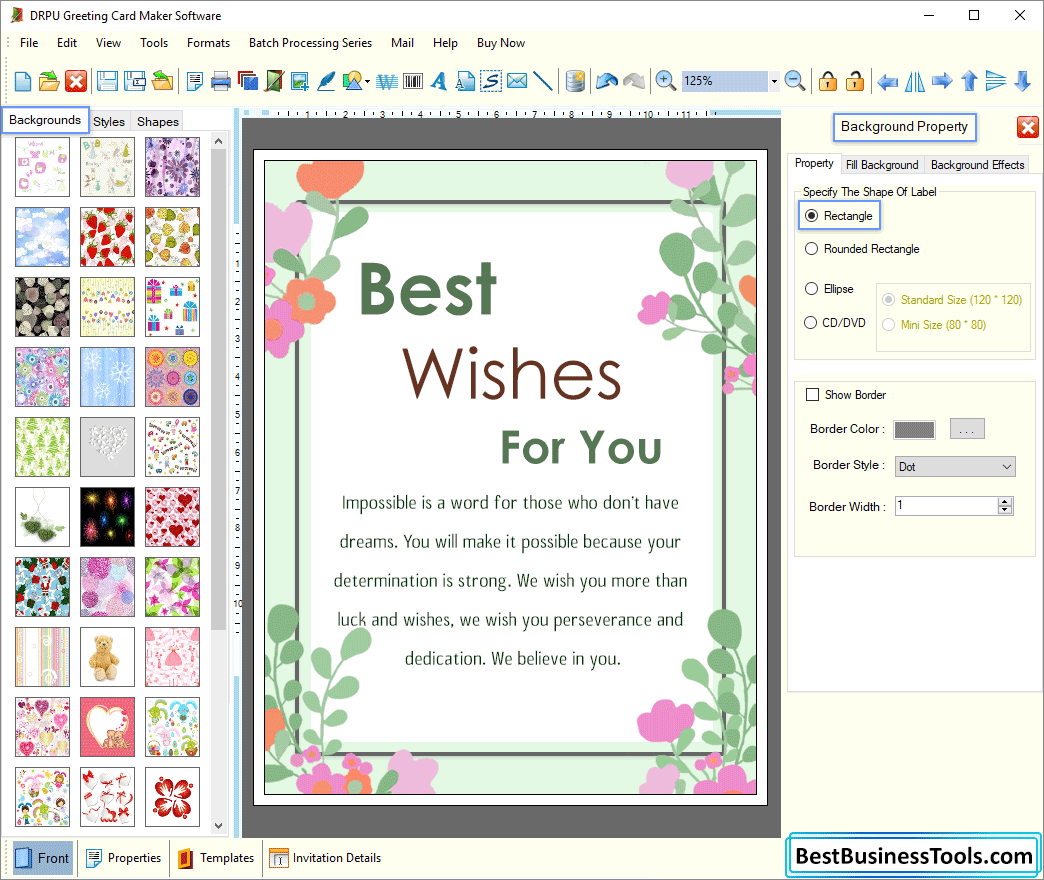 Add Background on the card then change the background effects as per choice.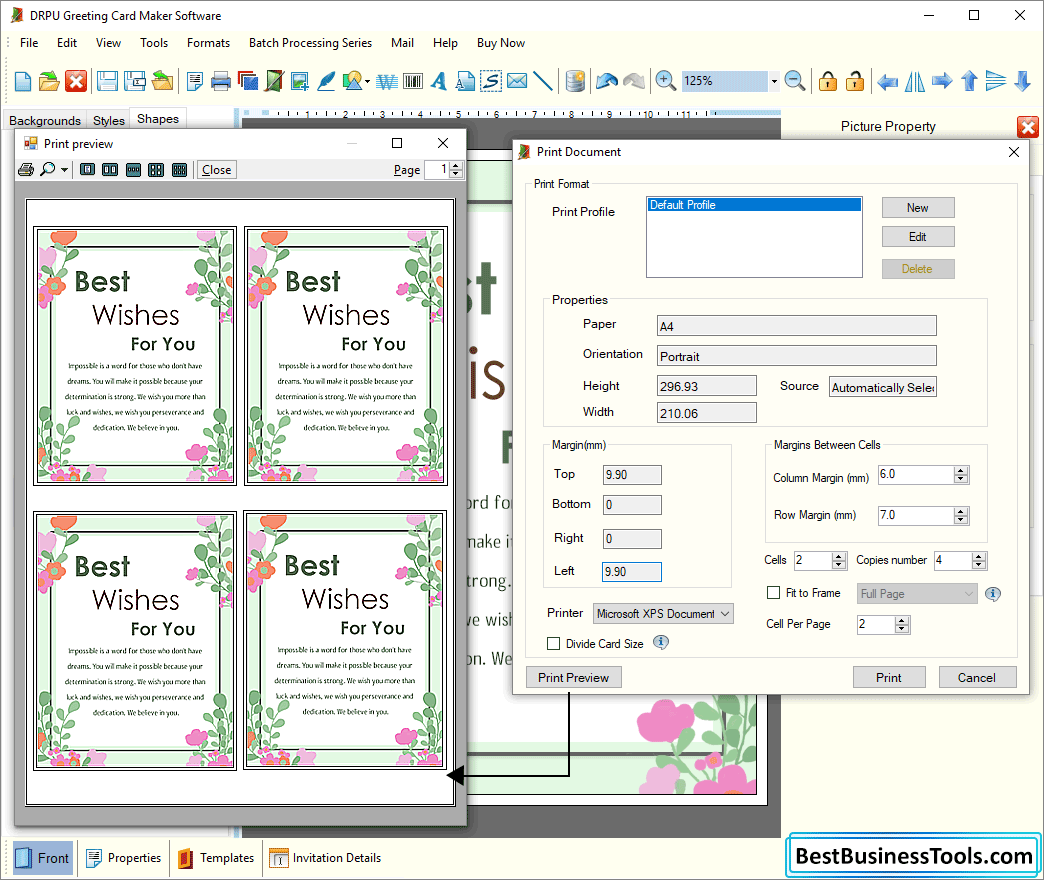 Check Print Preview of the designed card before printing.
Software Working Features
Simple and easy to use greeting card maker software is specially designed and developed by expert designer and developers.
Software with the help of data set series generating options is used to generate bulk greeting cards within minimum time.
Allows users to create new card or modify existing card.
Software provides reliable solution to fabricate different style of cards using blank or wizard format.
Software facilitates novice users as well as expert users to create own style of greeting card in simplest way.
Customized Utility : Greeting card maker software is helpful to produce custom shape of greeting cards with use of background, image, style and text settings.
Color Settings : Provides advance color settings to be included while creating great looking greeting cards for specific occasions.
Print Settings : Option to generate printable greeting cards with use of advance print settings.
Print Preview Facility : Provides advance print preview functionality to preview designed greeting card before final printing thus eliminate printing mistakes.