Home
➥ ID Card Design Software
ID Card Design Software

ID card design software is beneficial to create and design ID cards in different styles and shapes for labeling the needs of small to large size business organizations. Technically designed ID card maker software provides interactive support to design and print ID cards in different format including Student ID card, Employee ID card, Security ID card, Visitor ID card and Guest ID card in easiest and simplest way. ID card label maker software provides the capability to print colorful identification cards for labeling the needs of specific industries including School, Colleges, Company and Government sector in minimum time and efforts. ID card designer software is simple and safe to use that provides advance methodology to create printable identification cards in efficient way. ID card creator tool provides step by step help to design and print generated identity card in different format including rectangle, rounded rectangle and ellipse shape. ID card design software provides best solution to create superior quality ID cards with image designing objects including text, line, pencil, picture, ellipse, rectangle and star objects. Software provides interactive user friendly interface to design and print customized ID cards with advance print settings in simplest way. Software is helpful to create new ID card or modify existing card in well organized way. Trial free demo of ID card design software is available to test and evaluate the working functionality of software. If satisfy, then you place order to buy licensed and complete version of software.
ID Card Design Software Screenshots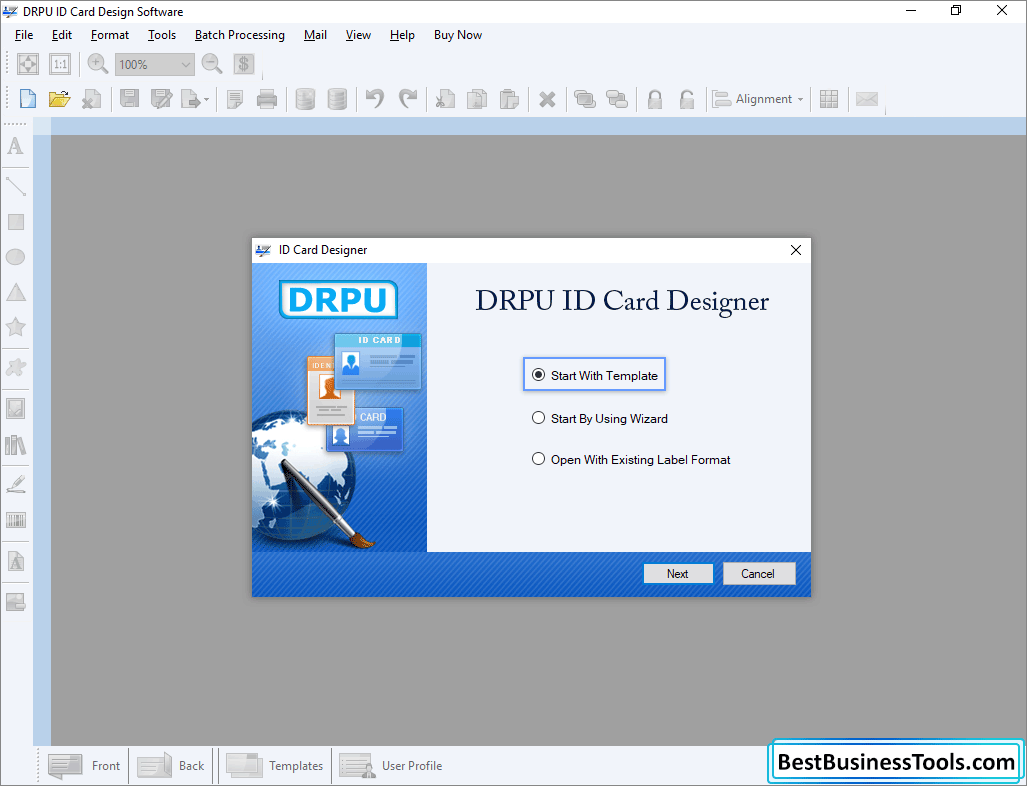 Select "Start with Template" then click Next.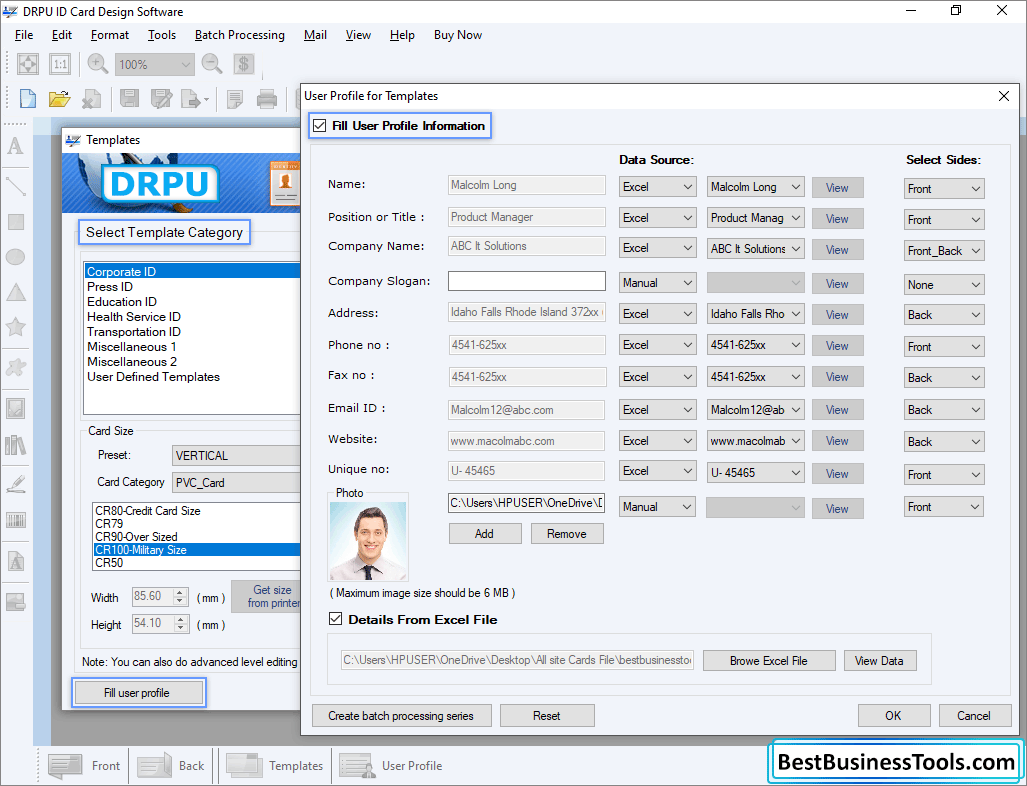 Enter Name, Company Name, Address, Email Id and so on, then click Ok.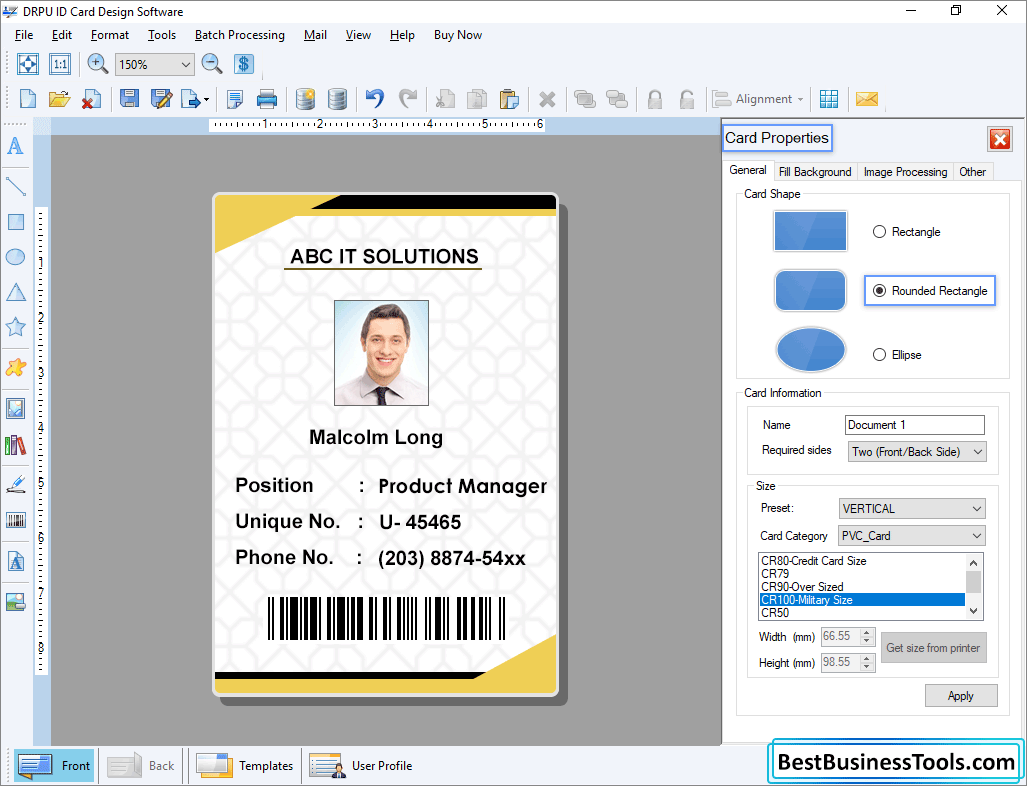 In Card Properties, Select Solid Color to design the front side of the card.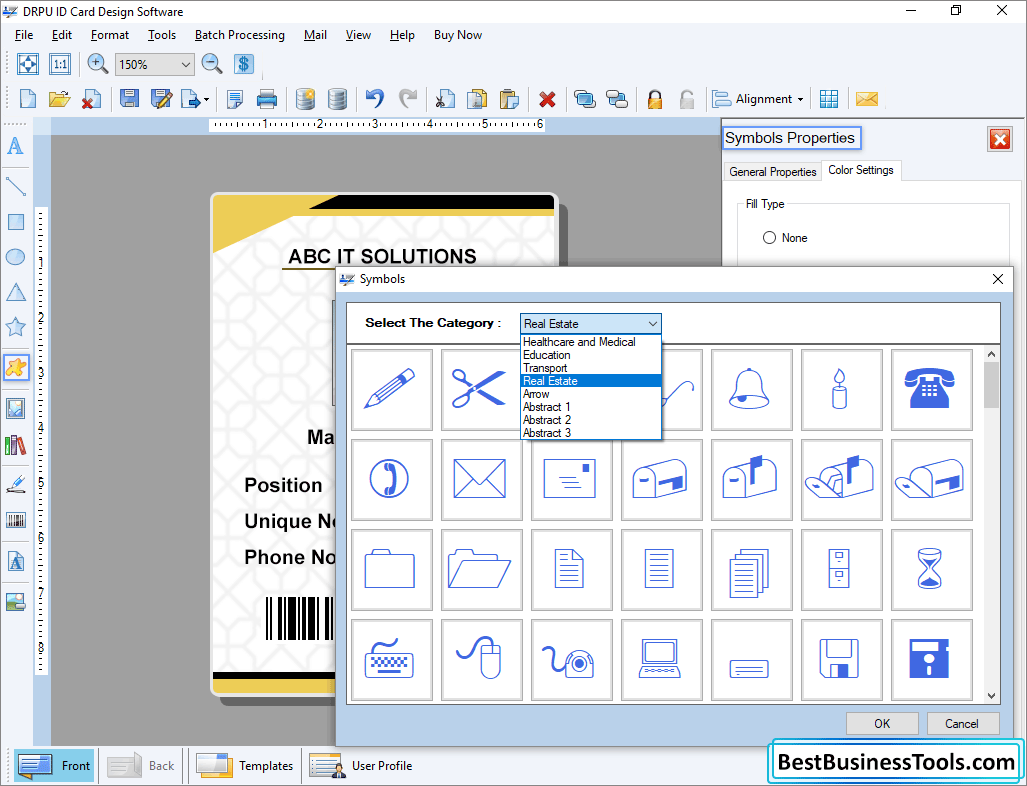 Select symbol icon on the left side of panel then select the category of symbol.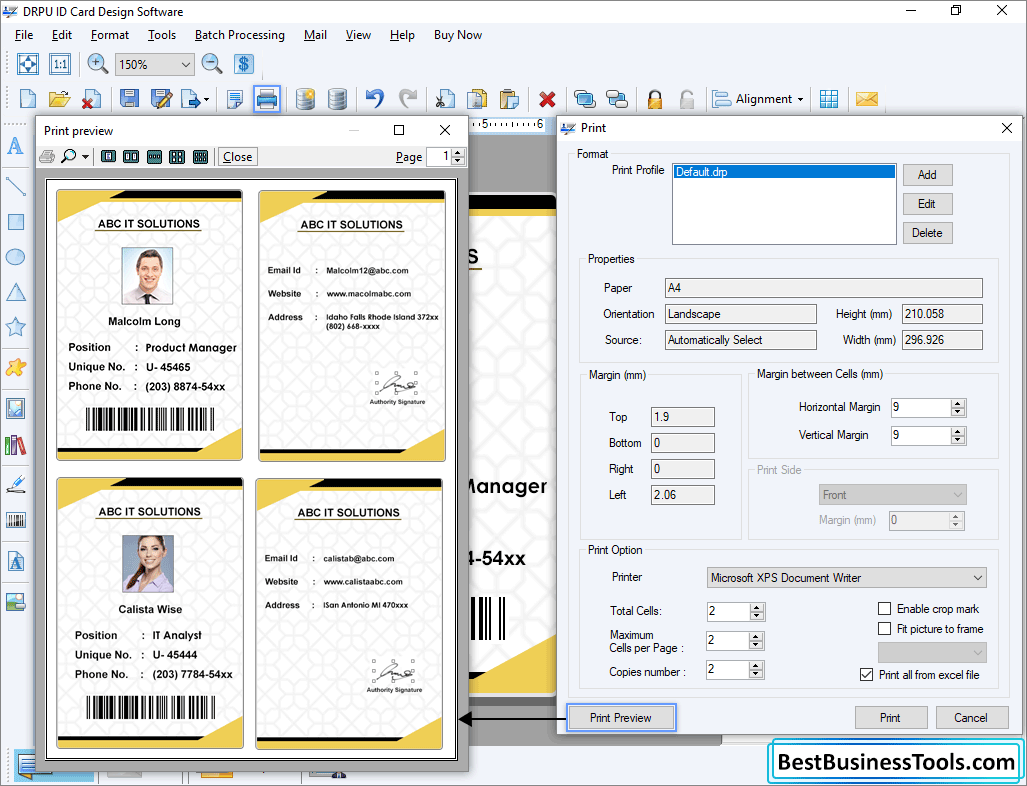 Set Margin between Cells and Print Option then click Print Preview.
Software Working Features
Software is simple and easy to operate for novice users as well as expert users.
Customized Utility : With use of image designing objects, you can create customized ID card and labels for student, employee, security members, guest and faculty is efficient way.
Color Settings : With the option of color settings including solid color, gradient color, image and style, you can create customized and colorful photography ID card.
Print Settings : With the print setting feature of software, you can create printable ID cards in minimal time and efforts required in single click of mouse.
Print Preview Facility : With the feature of print preview facility, you can preview produced ID card before final printing. Thus remove printing errors during card designing process.