Home
➥ Barcode Maker - Mac
Barcode Maker - Mac

Barcode label maker software to fulfill the requirement of Mac OS users create printable and scan able barcode images in different size and shape. Mac labeler software provides interactive support to generate colorful and customized barcode labels in different formats including tag, sticker, coupons, images and more in simplest and easiest way. Barcode software for Macintosh users provide complete help for small to large size business organization using barcode labels in easiest way. Using advanced Barcode system feature set, user can easily modify barcode header, footer and value to create custom style of barcodes to label the needs of business industry. Barcode maker software with image designing objects is applied to compose professional looking barcode labels to satisfy the personal needs as well as business needs. Barcodes generator software supports linear and 2d barcode font symbology to create superior quality barcodes labels, tags and ribbons in few simple steps. Comprehensive and powerful barcode software supports major barcode printers as well as general printers to print generated barcode labels and stickers at user specified location for further needs. Barcode generator software eliminates manual paper work with superior quality barcode labeling process.
Software Working Features
Software is simple and safe to use.
Does not need any specialized skill to run/operate the barcode label maker program.
Software is simply used to create customized labels using advance barcode designing view objects including pencil, picture, text, ellipse, arc, ellipse, triangle, and star objects.
Software is helpful to create barcode list using sequential, random and constant series generating options in simplified and easiest way.
Create professional looking barcode images with option to change designed barcode font, color, image and size settings.
Barcode Maker - Mac Screenshots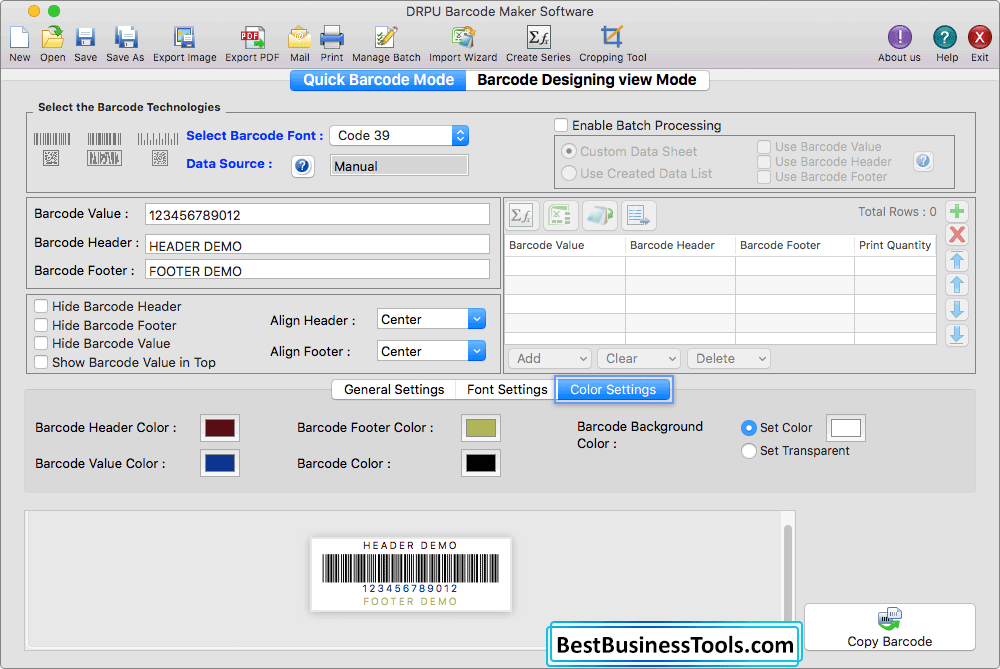 In Quick Barcode Mode, click "Color Settings" to change the color of Header and Footer.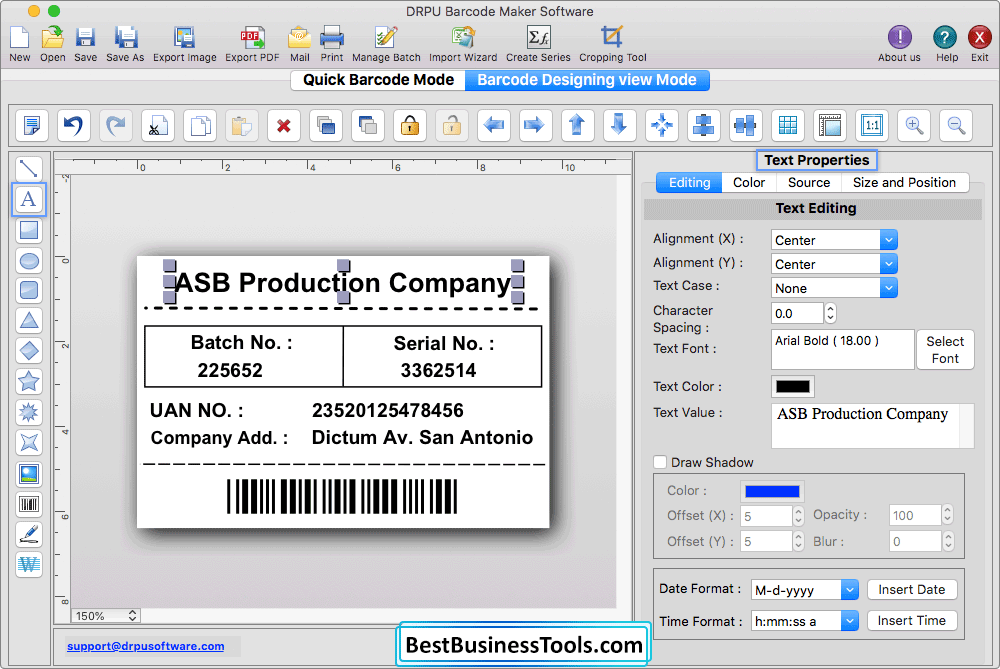 Change the color of the text or text border as per choice.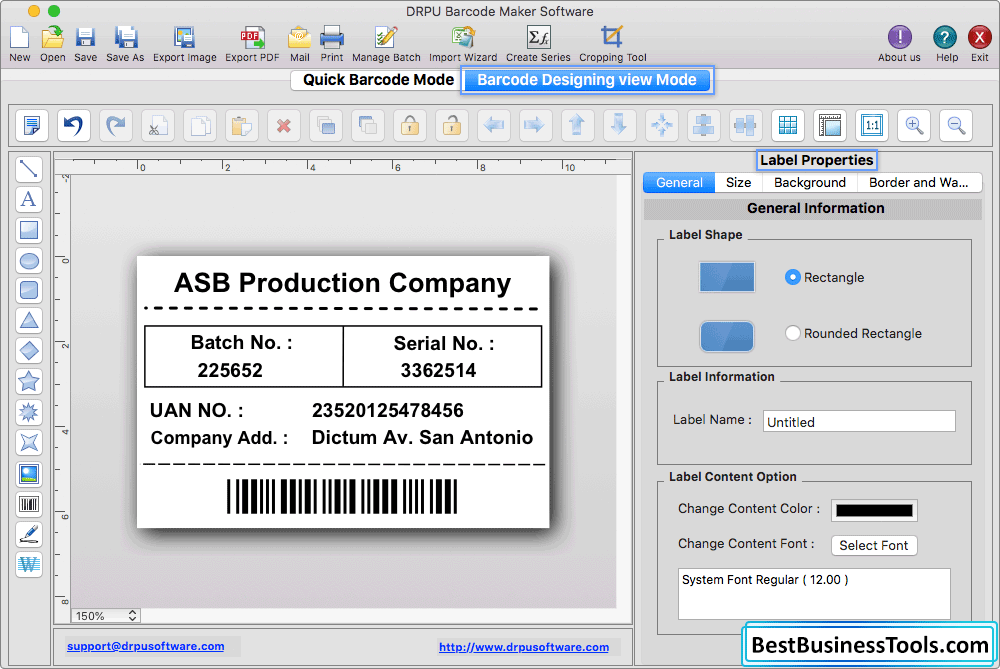 Select Label Shape (Rectangle, Rounded Rectangle) then change Content Color and Content Font.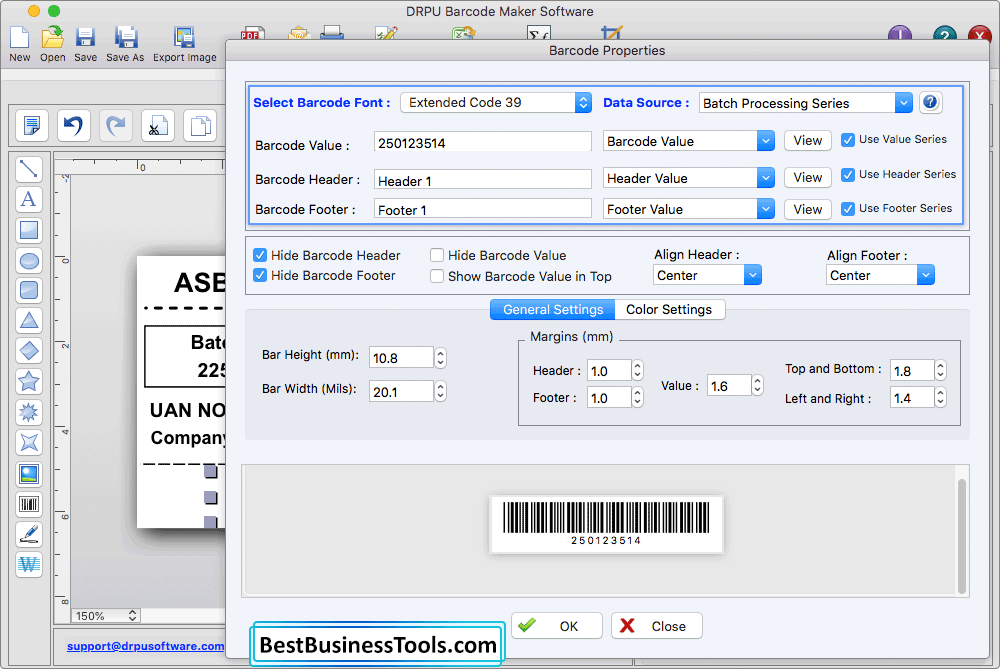 In Barcode Properties, enter Barcode Value, Barcode Header and Barcode Footer then click OK.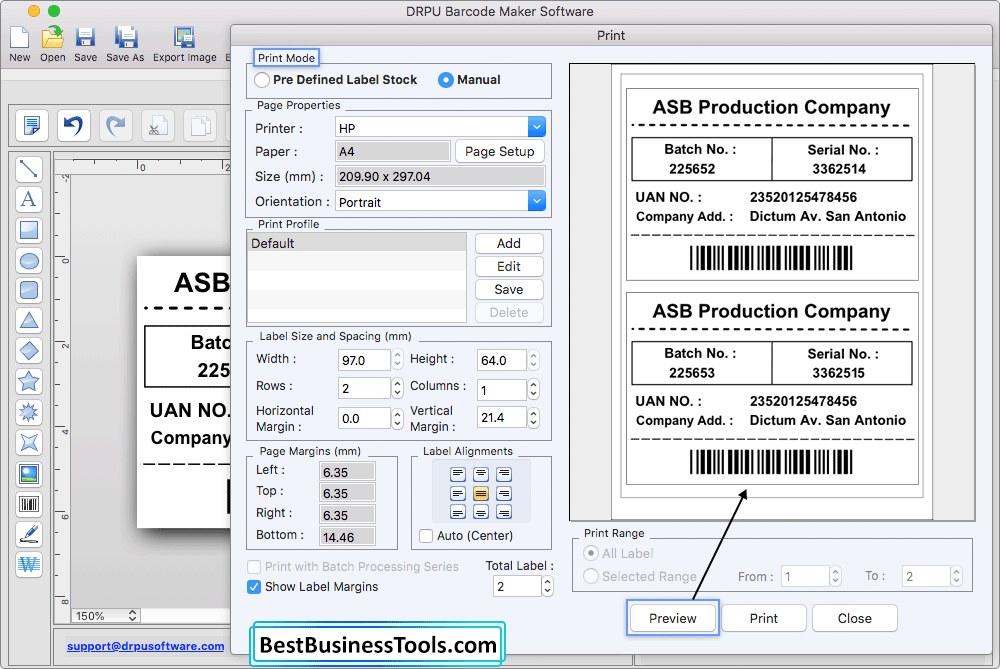 Select Manual Print Mode then click Preview as shown in fig.
Supported Barcode Fonts
Linear Barcode Fonts : Code 39, Code 128, Code 128 SET A, Code 128 SET B, Code 128 SET C, Codabar, EAN-13, EAN-8, Extended Code 39, Interleaved 2 of 5, Industrial 2 of 5, Modified Plessey, PostNet, Planet, UPCA, UPCE.
2D Barcodes Fonts : QR Code, PDF417, DataMatrix.
Customized Utility : Using image designing objects you can create superior quality labels, stickers and tags in easiest way.
Font Settings : Allow you to modify barcode caption font, caption color, barcode color and background color to produce colorful, printable and scan able customized barcodes as per your needs.
Print Settings : Provides the facility to change paper size, orientation and set the paper margins while printing barcode images.
Print Preview Facility : Provide the option to view created barcode labels to avoid the printing errors.
Barcode Series generation : Barcode series generating option create barcode list using Constant, Sequential and Random series list generation facility in easiest way.
File Format Support : Utility allows users to save fabricated barcode images in different graphics formats including JPEG, TIFF, GIF, PNG, WMF, BMP and more.