Easy to use professional barcode label maker software generates customized barcode labels in linear and 2d barcode fonts (symbologies). User-friendly and simple to operate program can be easily operated by technical and non-technical users without any prior assistance. Best quality and easy to use Barcode Tag Maker Software (professional version) generate and print high resolution and versatile barcode with option to operate the utility from home or office desk. Barcode generator tool design and print barcodes labels with support to linear and 2d barcode font standards.
Advance designing view supports creation of barcode stickers, tags as per specific user need and requirements and saves the generated barcode images in various file format including JPEG, TIFF, Bitmap, PNG, WMF, EMF, EXIF and GIF image format on the desktop or laptop system. Highly interactive Barcode label utility allows user to print the generated barcode labels and stickers supporting all major general printer or barcode label printers. User can easily download free demo of Barcode Label Maker (Professional) to understand and evaluate the barcode software features and functionality.
Barcode Label Maker (Professional) Screenshots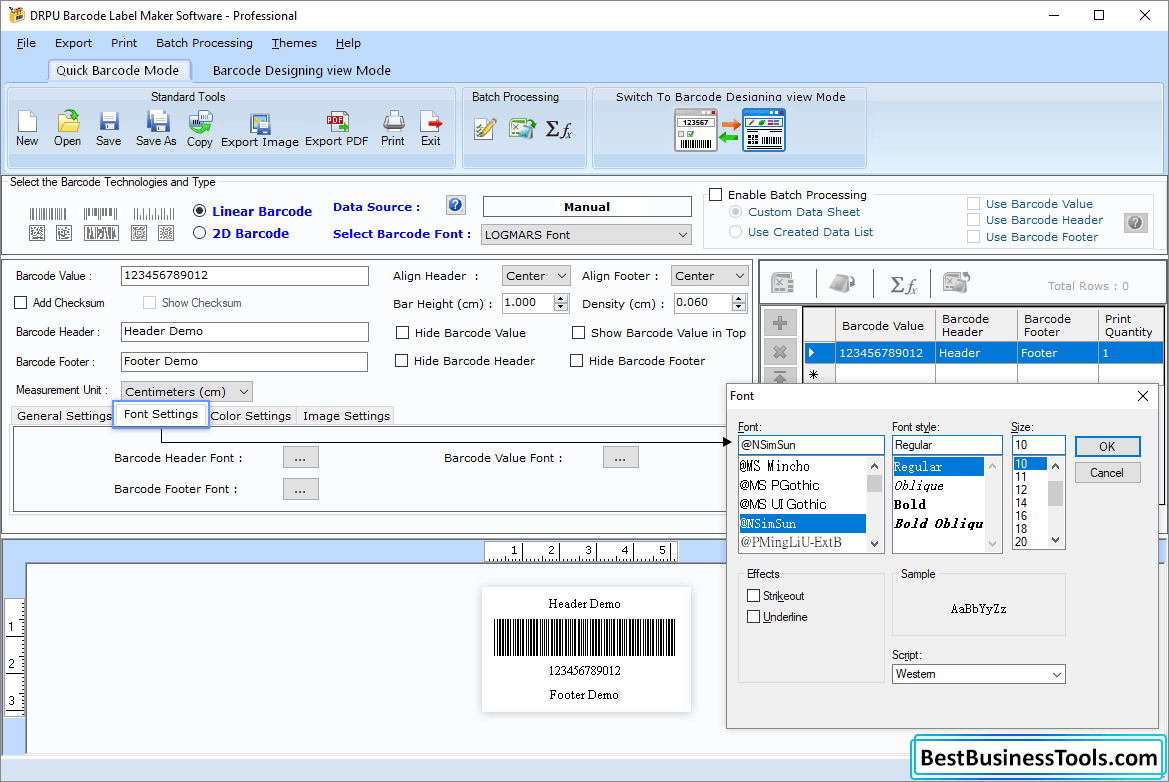 Change "Font Settings" of Header and Footer as shown in fig.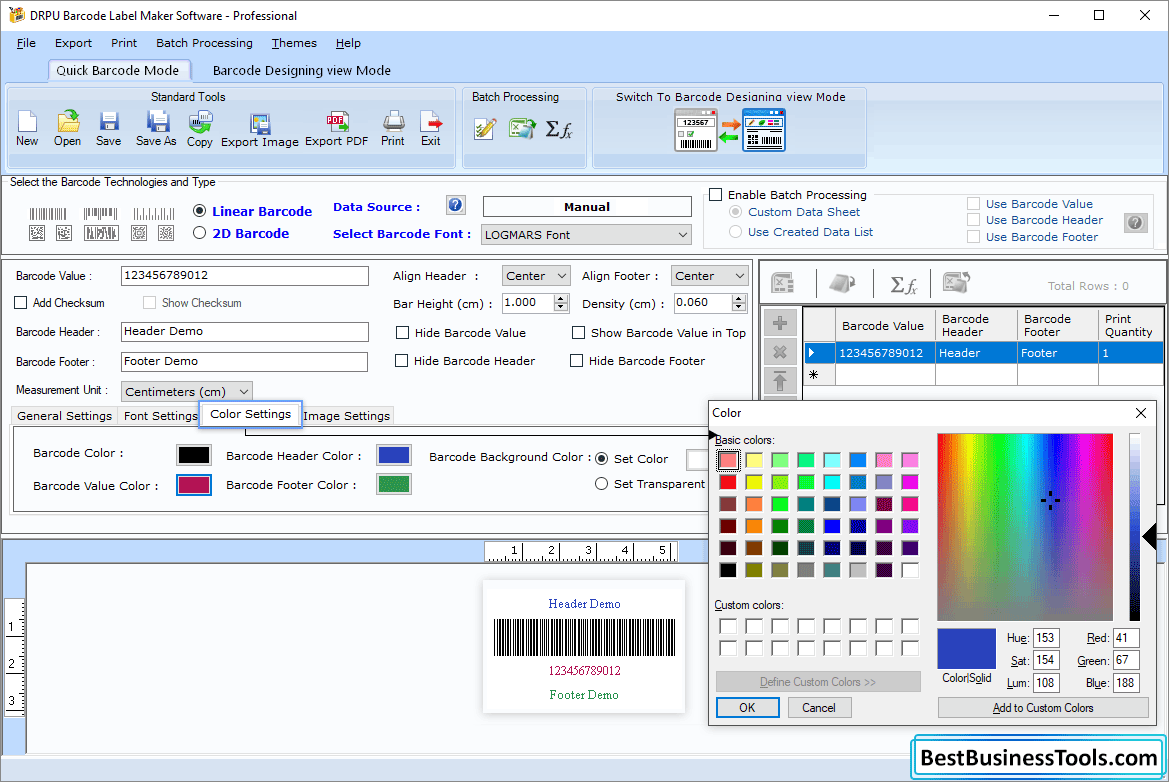 In Barcode Settings, select Color Settings and change the color of Header and Footer.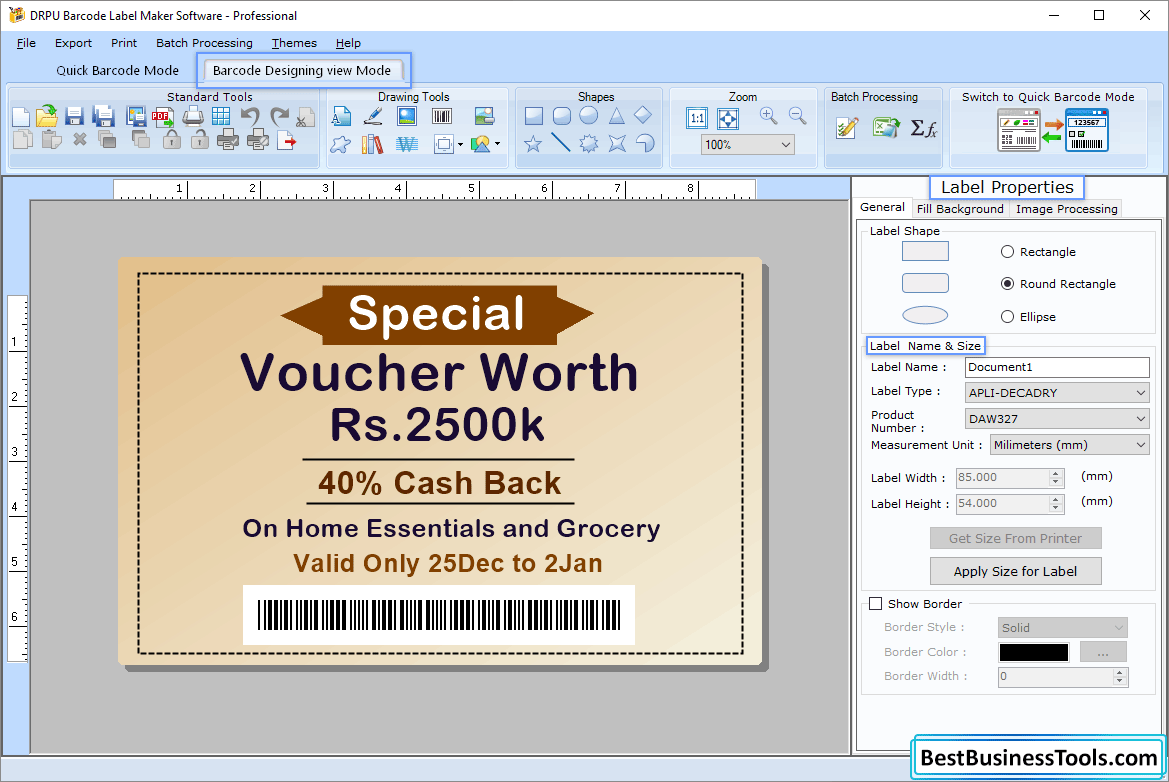 Select Label Properties (Rectangle, Round Rectangle, Ellipse) as per choice.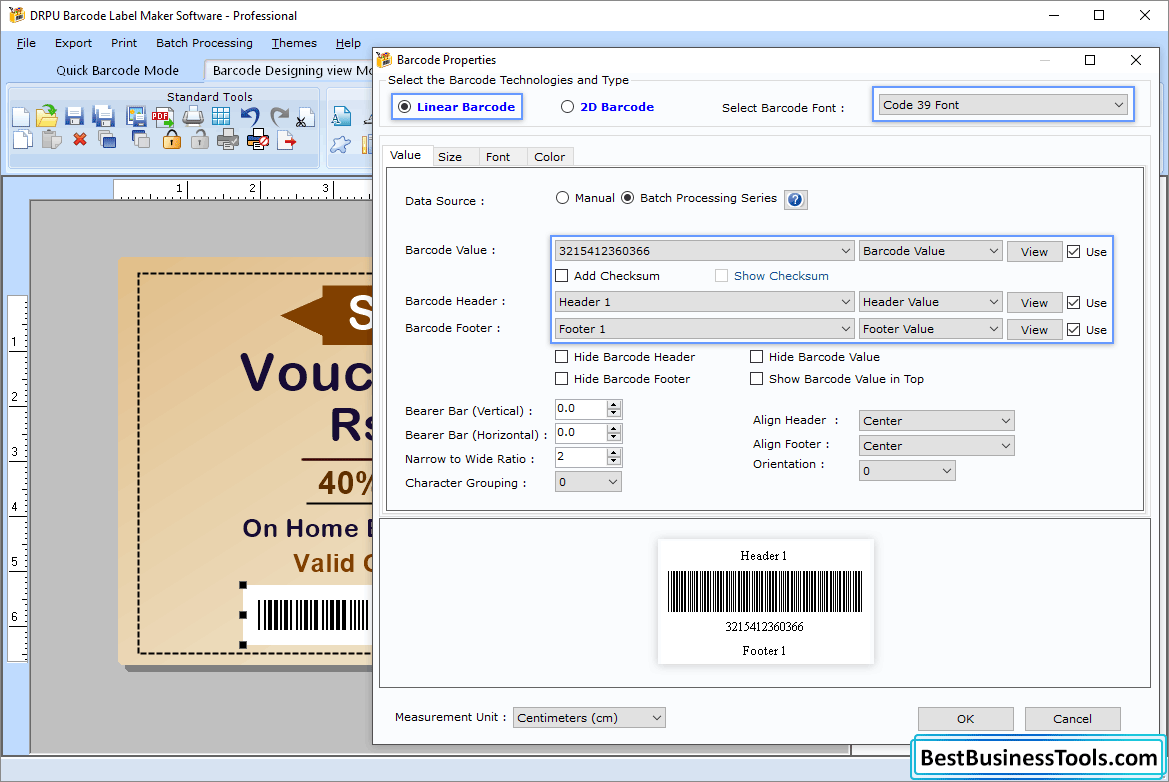 Select Barcode Technologies and Type then enable Batch Processing Series and Click OK.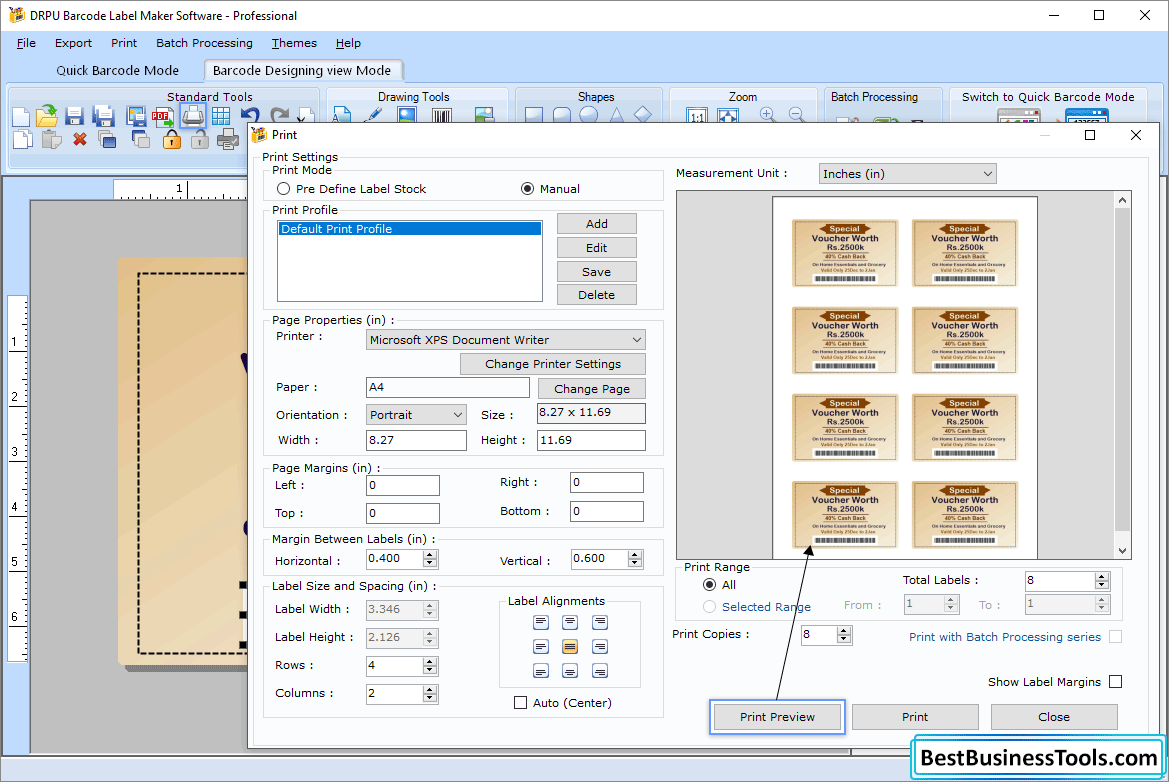 Print settings to print designed barcodes, set alignment to align barcode label at center of paper.