DRPU - Employee Planner (Employees Time Attendance and Payroll Software) Screenshots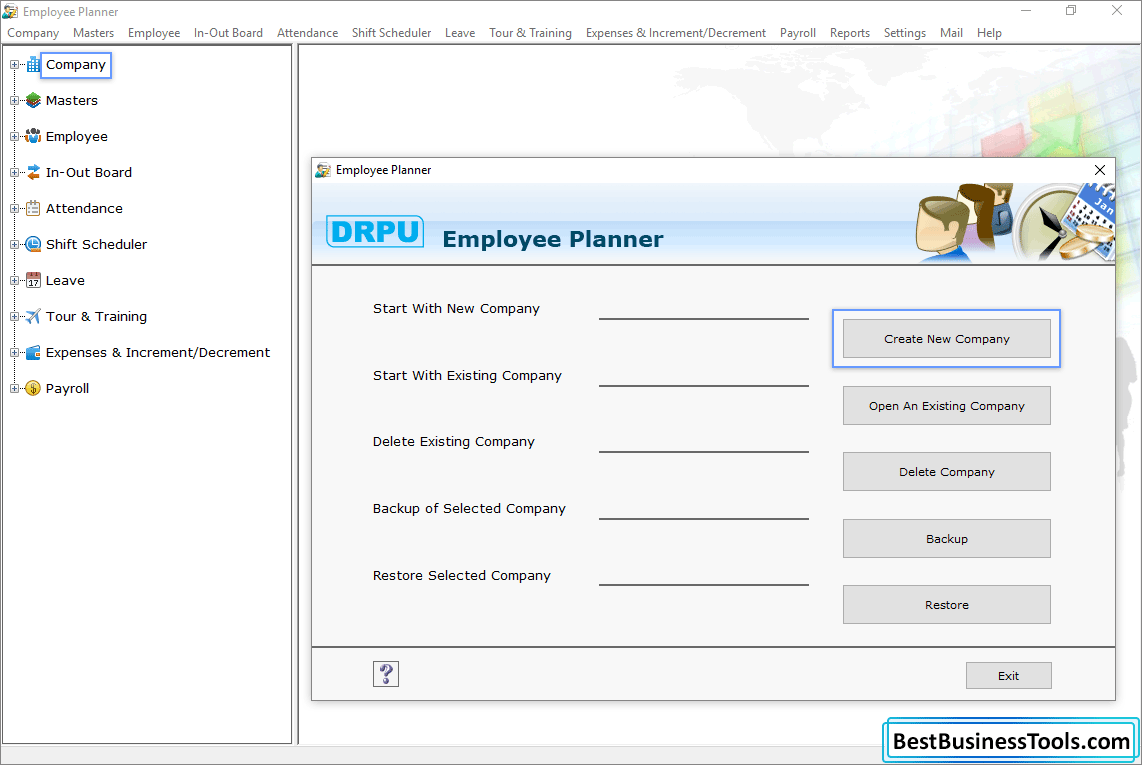 Select Create New Company in Employee Planner Wizard.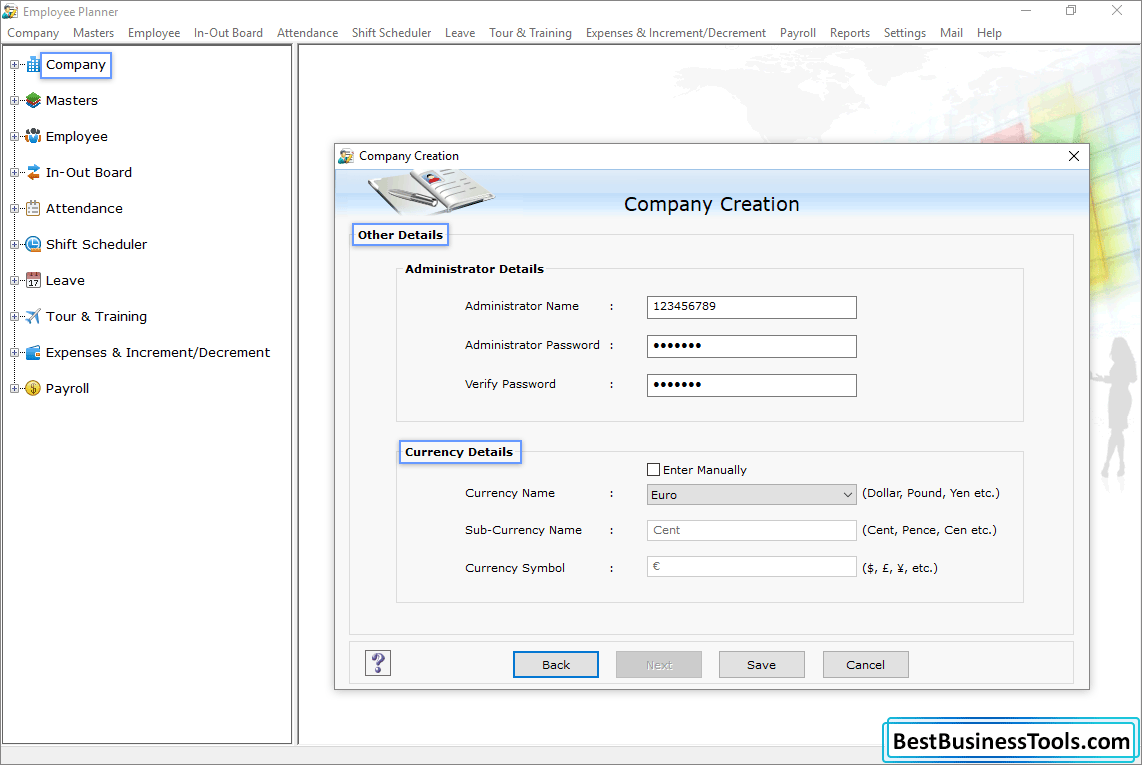 Employee Planner Software manages entire administrator details, currency details etc.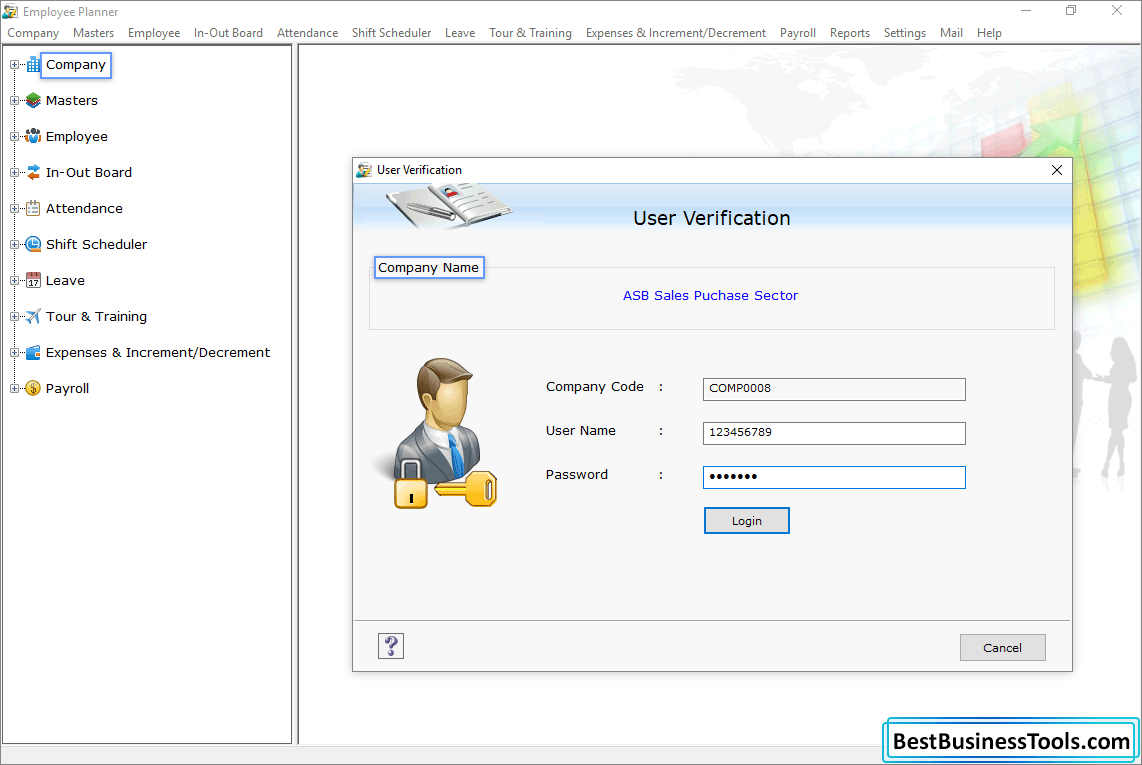 Staff scheduling program manages all records of employees (including salary details, leave records, shift details etc).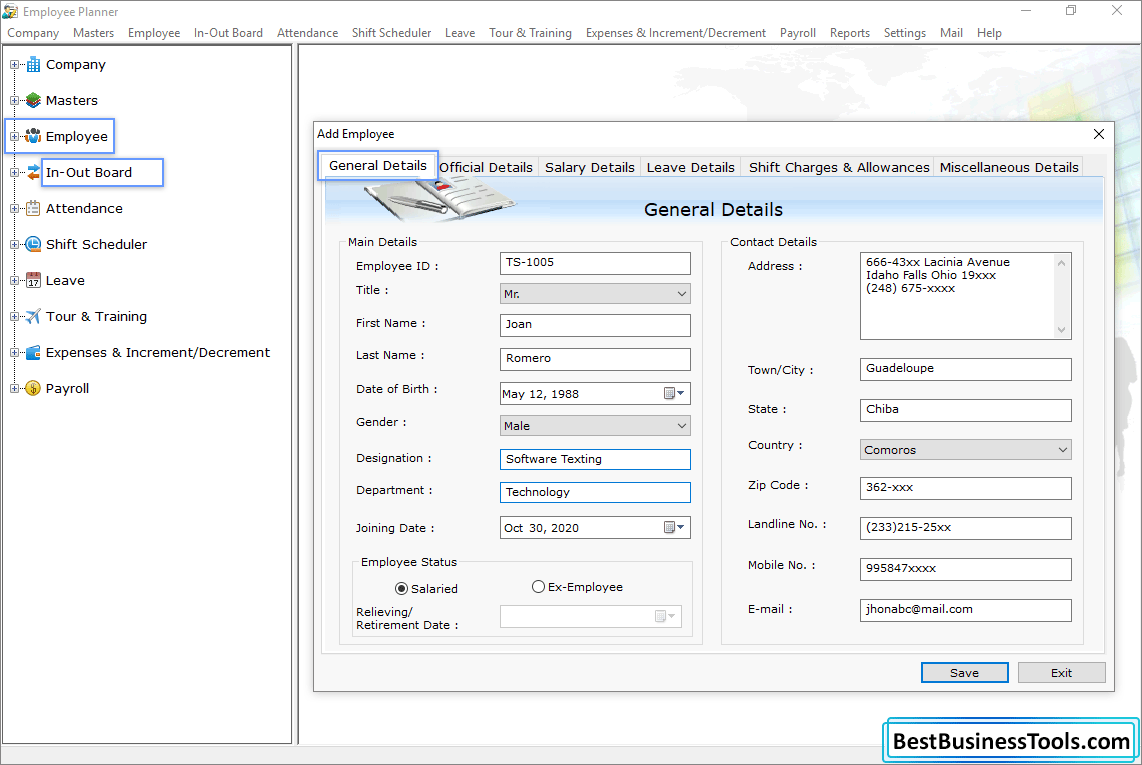 General details to enter employee ID, Title, Name, DOB and other details.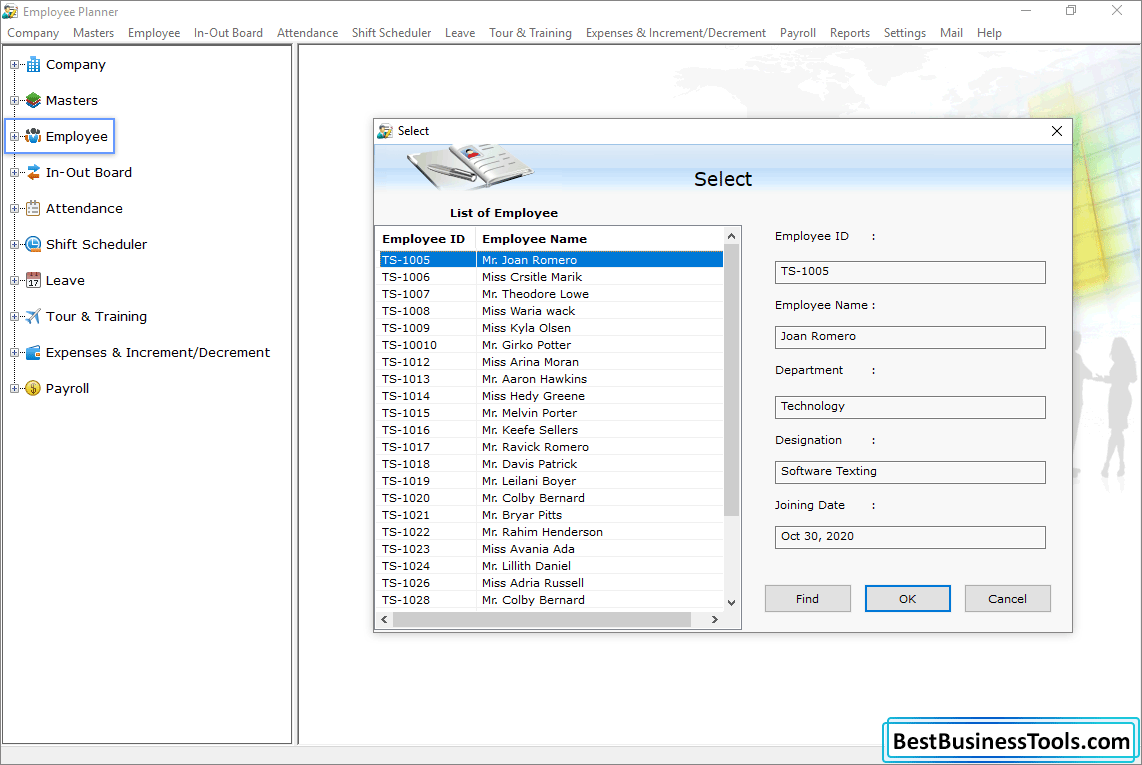 Check List of Employee status details like in/out records.